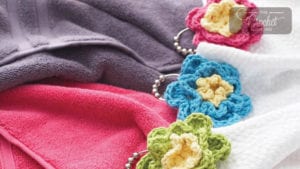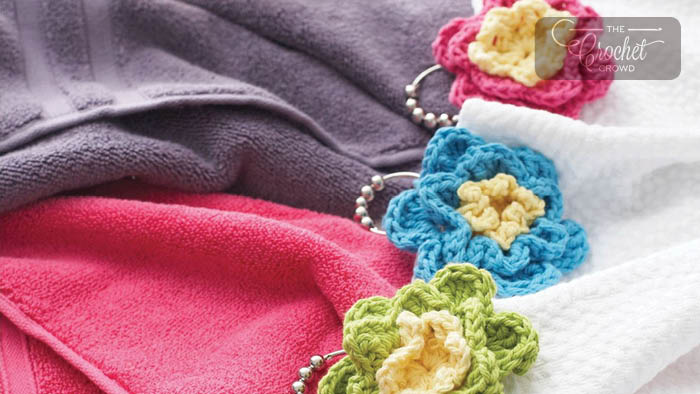 Crochet Shower Flowers
A cute and easy project is the Crochet Shower Flowers accessories for your shower curtain in your bathroom.
These generous size flowers are 3″ Diameter and really three dimensional in appearance. The colour selection from Lily Sugar'n Cream Yarn or Bernat Handicrafter Yarn can make your decor look cheerful and inviting.
Simply crochet up a flower. In the pattern, it says to sew the flower to the shower ring but in the tutorial, I show you a cheating tip to look for on the back. I will show you where you can feed the ring into the shower ring and save on the sewing part. Of course, do what makes ya happy.
The tutorial will walk you through each step and addresses the free crochet diagram that is also available to show you where to stick your hook for each round. These flowers are 3D Dimensional.


More pattern Ideas
Video Tutorial
More Flower Pattern Ideas