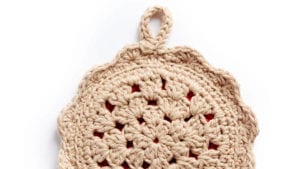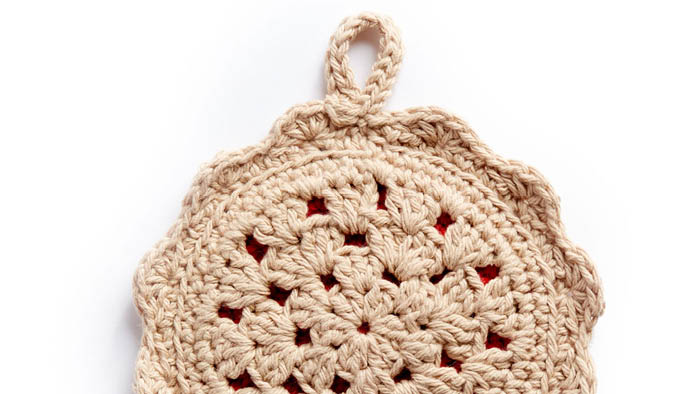 Crochet Cherry Pie Pot Holder
This Crochet Cherry Pie Pot Holder is part of a 3 Trio Set for the kitchen. It is whimsical but very practical. Speaking first hand, it's not complicated either.
It's simply too cute of a pattern not to work up, especially if you are a pie lover like myself.


There are two layers to this pie. Through the holes, you can see red. It's the pie filling inside. Behind the project is a full round circle in red that is peeking through the front. You will crochet the filling first.
More Pot Holder Ideas + Tea Pot Cover
Then you will crochet the top crust. Near the end of the round granny, it will crochet both the filling and crust together before doing the final rounds of the scalloped edging.
You can opt to keep the loop handle or leave it off. Daniel and I would leave it off as our kitchen aren't designed to hang things from walls. However, these are visually really neat and practical at the same time.
Tutorial
More Kitchen Patterns