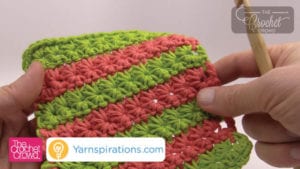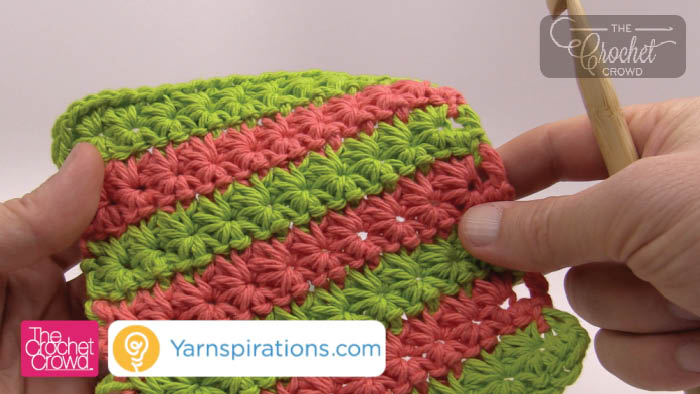 Learn the Star Stitch
This star stitch is very intimidating to look at in pattern books because it does require you to envision where the stitches are to go.
Truth is, once you get it… Batta Boom Batta Bing.
To Make Different Sizes

Multiple of 2 sts + 1.

Remember the + number at the end of the sentence means that you are to add  chains at the very end to maintain the pattern as written.
You can make dish clothes and small projects using this stitch. The stitching is tight and looks amazing.
More Ideas
Video Tutorial