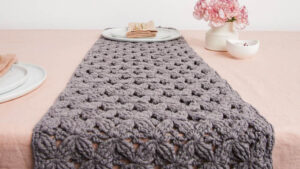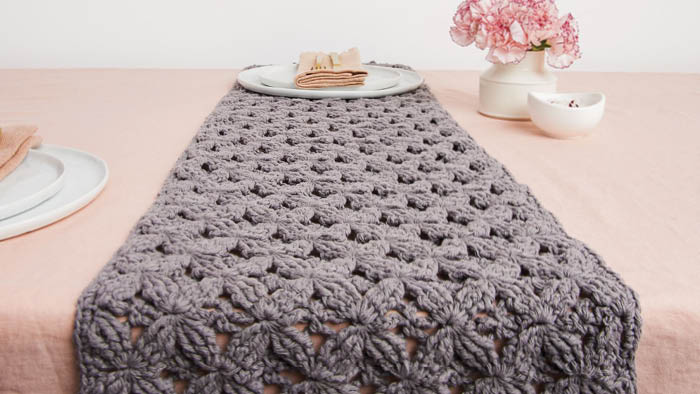 The Crochet Textured Table Runner is using Lily Sugar'n Cream yarn. Textured with latticework to mimic macrame.
This is a 4-row pattern repeat that happens and is easy to follow. Every other row, we crochet on the back posts to lift up the design from the background which creates the texture. Of course, if you don't like the texture, you could crochet into the regular stitches and the project will sit completely flat. It's a good call either way.
More Ideas

Also Related to This Stitch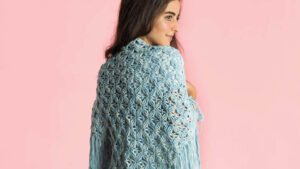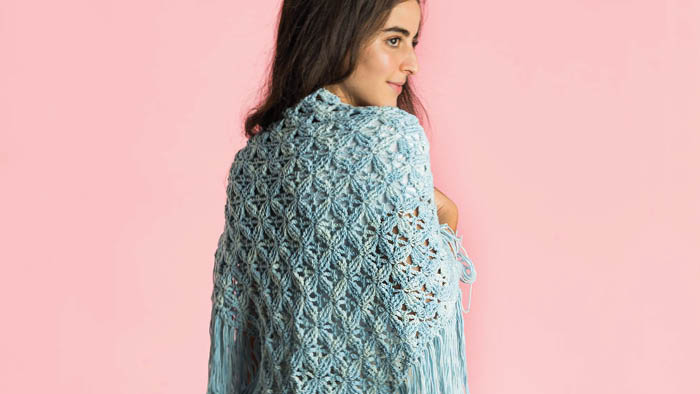 The Mock-Rame Fringe Shawl is similar but in a triangle format for this same stitch concept.
I found the shawl is a bit easier to do as well. A crochet diagram for this design plus the one above is provided to assist you.

Tutorial
More Kitchen Patterns