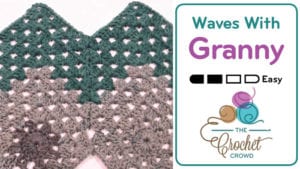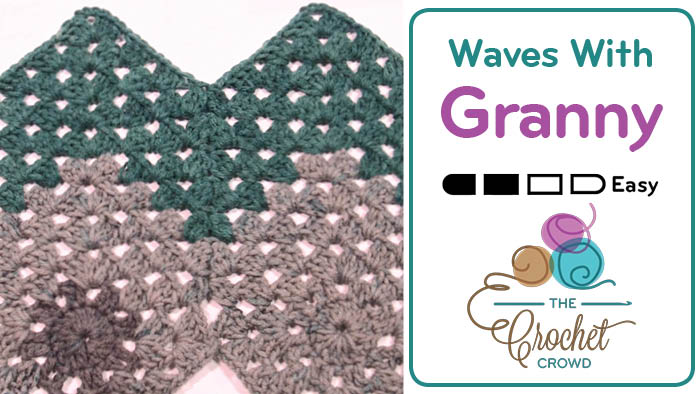 Crochet Wave Afghans using Granny Squares
Many people struggle with the concept of doing Crochet Wave Afghans. A simple solution is to change the starting point of being linked granny squares.
I used the joining method to start the waves after the granny was started which is the same in the Waving to Granny Crochet Afghan.
I did the Waving to Granny Afghan as a tutorial sample and realized that the square is irrelevant for the style of the square as long as the final rounds resemble the look of a typical granny square. I also figured out minimum sizes for the granny squares to make this concept work.
For the granny squares, you need a minimum of 1 space between the corners. The more revolutions you do on the square, the deeper the wave or chevron look.
When you complete the first square, turn the square like a diamond in front of you. The depth of the wave is the distance between the top point and side points.
You will complete 1 square as is. Then the remaining squares will link them as you complete the final round. I show that in the tutorial below.


Pattern Suggestions
Tutorial
Granny Square Patterns