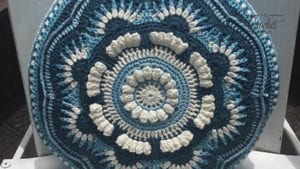 Introducing Pippin Poppycock
Pippin Poppycock is a really nice designed website with the main designer Emma May. However, she is also backed up by seven team members such as Sarah, Michelle, Claudia, Sheena, Darlene, Hayley and Shauna.
I really like how this website showcases the team members. As a crochet community, that we are, I really appreciate the creativity within their site. Yes, that beautiful pillow a free pattern on their site. It's called the Ravenna Cushion 2019.
Here are some of my checkboxes in case you are interested:
I find the website is easy to get around. So top marks for navigation.
I really like that the search engine is on the top right rail.
The website has advertising but it's not the first thing that grabs your attention. So I find the inspiration grabs my attention first.
The site is for bi-stitchual yarn users. Yes, knitters and crocheters.
The most inspiration that instantly grabbed my attention is the Yarn Mood Boards. It's on the top menu! You cannot miss it!
They also have a Facebook Group called Pippin Crochet Club. Request to join to inspire yourself further.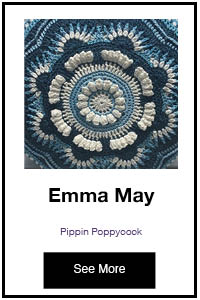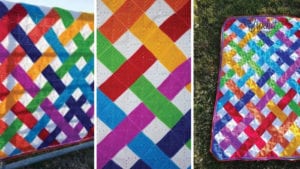 Most Patterns are Free
I enjoyed surfing around their website. To my delight, I found things that interested me that are free patterns. There is a small donation button for $2 to buy a cup of coffee. I like how they leave it to us to make the contribution.
You can also join their main Facebook Group called Pippin Poppycock Yarn Lovers. It appears they are maintaining their Facebook in real-time!
57 Featured Designers
The list is in alphabetical order. Some designers have their own YouTube Channels, Ravelry and ETSY shops. Discover more about each designer as each link goes directly to their websites/pattern curation page.