This is Crochet Corner to Corner Giant Chevron Blanket. The starting point is unique, and the chevron is filled in and finished as a solid blanket. You will complete two corners first as separate pieces. Once you have an even number of boxes across, you can do the chevron concept.
I think many of you will enjoy this concept. This is using Bernat Blanket O'Go but you can sub with any Bernat Blanket or another yarn. If you are substituting the yarn, make sure the yarn matches the hook, and you can do this concept with virtually any yarn, including Red Heart Super Saver.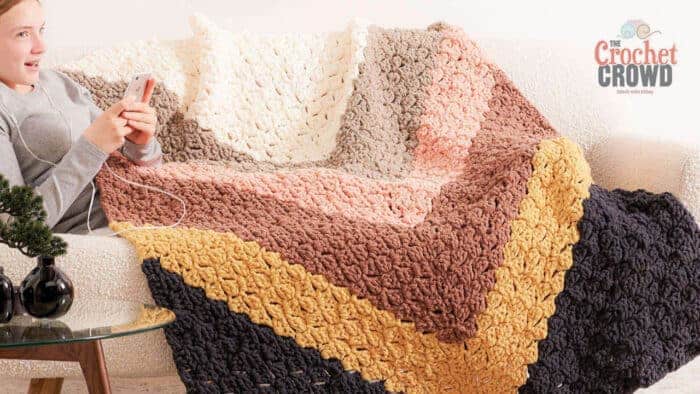 -
-
Tutorial
More C2C
Have you seen the Corner to Corner Brush Stitch? It's really neat and also just as quick to crochet.