DOWNLOAD KNIT BLANKET FREE PATTERN
---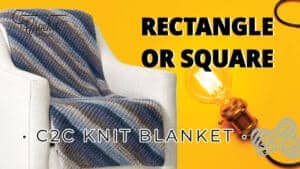 The Knit Shake It Up Blanket was a challenge but doable for a determined beginner with the help of the tutorial provided. It's a rectangular thick blanket that combines knit stitches, knit one below stitch and purl stitches.
The Knit 1 Below Stitch isn't something I had seen before in patterns and was a bit of a learning curve to its purpose. Once it clicked and a few rows into it, I could see exactly where it was, and I felt so comfortable with it. It's that stitch that is creating the thickness of this blanket.
Using Caron Big Cakes, the colouring is amazing. The stitch combination is called a Shaker Rib Stitch.
I didn't realize starting the tutorial that this was a rectangular blanket. I clued in after noticing the pattern lines didn't square off. So I realized the pattern on page two has an optional concept where I suddenly clued in that if I skip one of the sections in the decrease, I can go right to squaring the blanket off or I can make it rectangular if I follow the entire pattern.
You will notice in the very long tutorial the working notes I created for myself to stay on track and checklist my way through the repeating to ensure I know what's going on. I found during the trial run of learning this that without it, I was a mess. I was confused. The designer left notes about marking the right side of the work, which is a key element here. Don't be lazy and make those check sheets yourself; you'll be glad you did.
---
Pattern Details
Project Size: 46″ x 58″. You can also do any size with this pattern and make it square.
Gauge: 14 sts and 30 rows in Shaker Rib Pattern
Designer: Yarnspirations Design Team.
Stitch Multiple is not applicable.
Needle Size on Pattern: 5.5 mm / US 9
Yarn In Pattern: Caron Big Cakes
Pattern Date or Last Revision Known: 2017
Please use the pattern for details on yarn quantities, gauge and other details not listed here. This pattern may have been updated since the creation of this tutorial, and the information or presentation of the printable PDF may have been changed without notice.
Tutorial Notes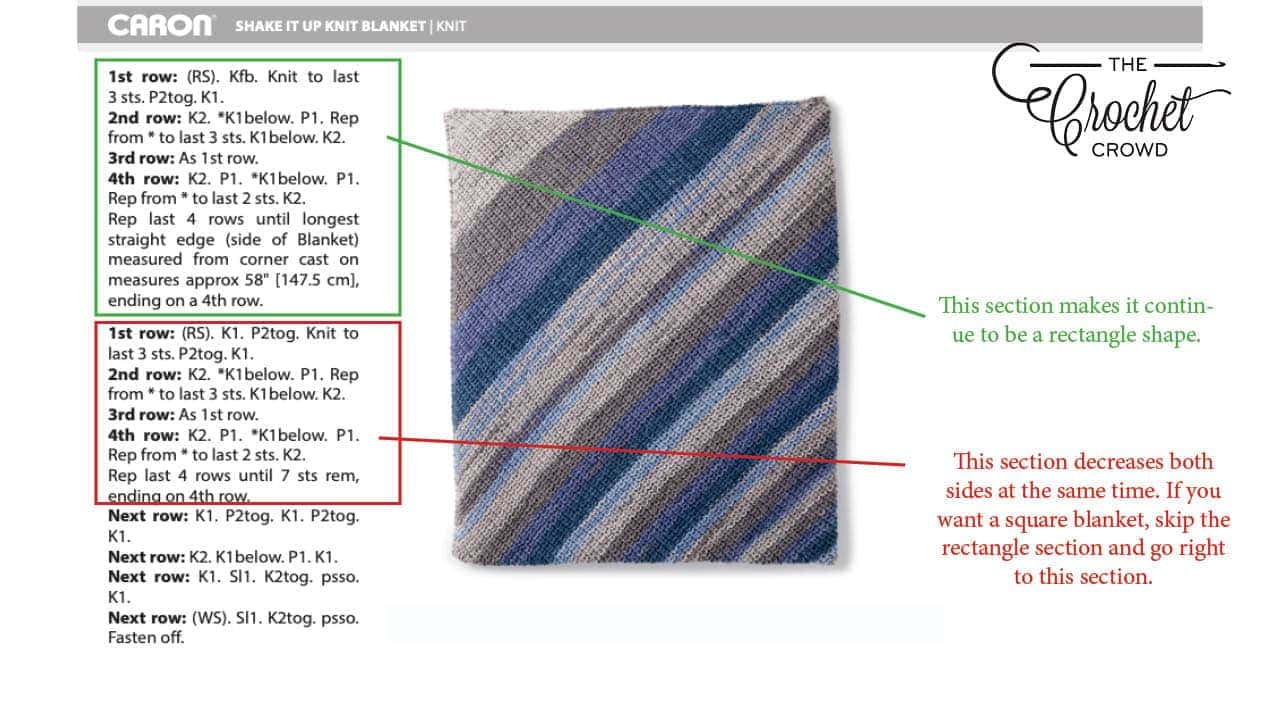 Knit Your First Baby Blanket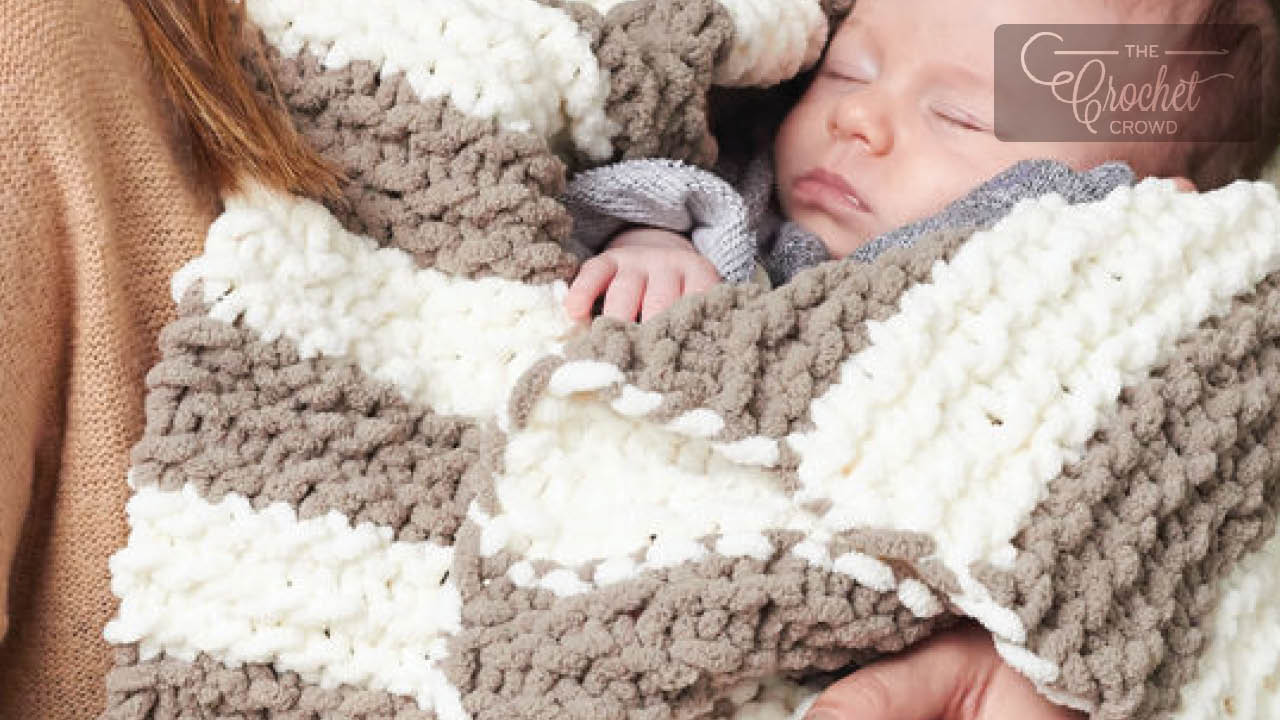 Beginner Baby Knit Blanket is a great starting point to learn to knit.
---
Tutorial
https://youtu.be/EWNCozDdznU
---
More Knit Blankets
Blankets
,
Corner to Corner Patterns
,
Crochet Video
,
Free Crochet Patterns
,
Intermediate
,
C2C Blanket
,
C2C Stitch
,
Cable Blanket
,
Corner to Corner Blanket
,
Corner to Corner Stitch
,
Crochet C2C
,
Crochet C2C Stitch
,
Crochet Corner to Corner
,
Crochet Corner to Corner Blankets
,
Crochet Pillow
,
Granite Stitch
,
Knit Blanket
,
Knit Pillow
,
Moss Stitch
,
Pillow
,
Textured Crochet
,
Textured Knit Blanket
Yarnspirations-Pattern.jpg)">