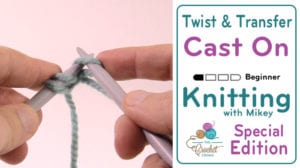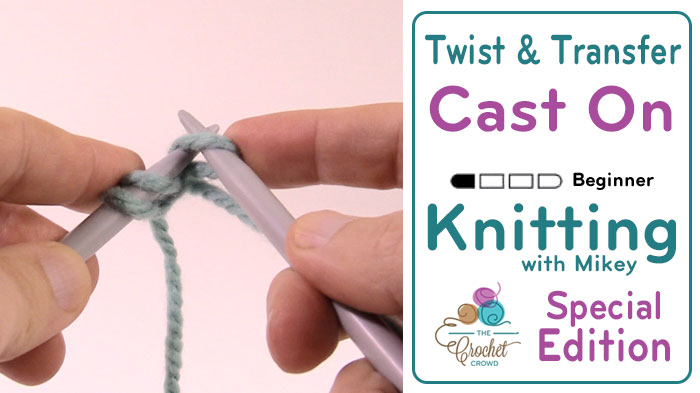 Cast On Using the Twist & Transfer
Another method of Cast On with your knitting is the Twist & Transfer. Originally, my mother showed me a similar method but I didn't twist. Until I saw a Bernat.com video from many years ago, I hadn't realize I should have been doing the twist. Without the twist, my stitches have always been sloppy and at the very beginning row.
Learning this particular technique has now saved me and given me a more tighter starting edge that looks uniform to the casting off side.
Make two loops as usual. Then for the 3rd and all remaining, do a knit stitch but when placing the loop back onto the starting needle, travel up the needle and under to cause it to do a 180 twist. See the video tutorial below to catch my drift.
Tutorial