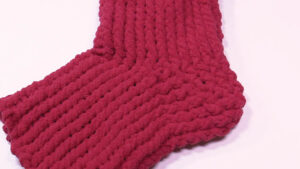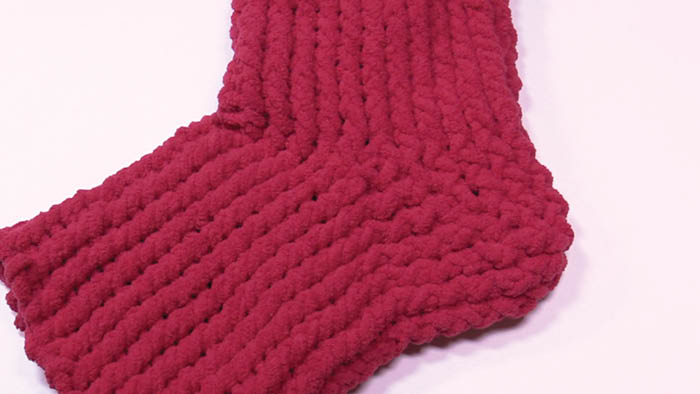 Turning the heels of a stocking or sock in loom knitting is easier than you may think. It's a back and forth motion to decrease and increase.
This is demonstrated on a small loom knitting ring where the ring is divided almost in half, peg-wise. You will only use half of the loom for the next part. Like working a flat panel on a round loom, you will go back and forth decreasing so there are just a few pegs left. Then start increasing again back to the original circumference of the project.
This process does create small gaps in the joining but can be easily manipulated at the end to fill in the spaces.
The Loom Knit Stocking has written instructions for this process.

More Ideas
Tutorial
Full Tutorial for Christmas Stocking
I am holding the Santa from the 2020 Crochet Puzzle Along.

More Loom Knitting