Variegated T-Shirt Yarn
One part of Spring cleaning that I actually enjoy is organizing my closets.  Getting rid of old clothes means that I can make room for some new ones.  I will take most of the clothes to the local clothing bank in our town, but this time I decided to keep some of the old T-shirts and give my own yarn a try.  I also raided my husband's closet to get enough for a new project.
I've seen a few tutorials using one shirt for a solid color yarn, but I wanted mine to be random for a variegated look.
Supplies
T-shirts
Rotary Cutter
Cutting Mat
Ruler
Scissors
Lay the shirt out flat on the cutting mat.  Cut off the thicker bottom edge and discard.  Working from the bottom to the armpit, use the ruler to cut 1 inch circles of fabric.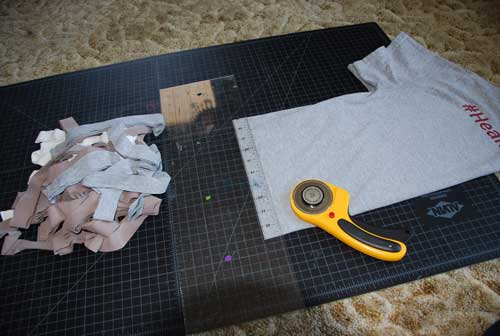 I had 11 shirts total in random colors.  Don't worry about designs on the shirts as they will just add more color.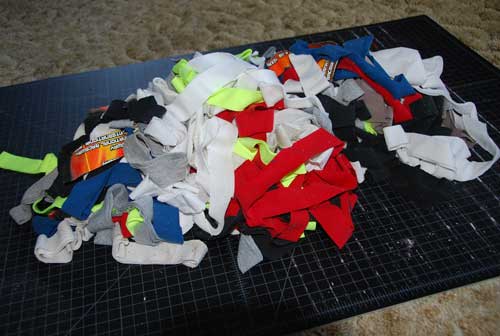 Now it's time to wind them into a ball.  You'll want to fasten them together as you go.
Step 1 – Snip the circle of fabric so that it becomes a strip.  Next fold up the end about 1″ and snip on the fold about a 1/4″ cut.  Repeat at the other end.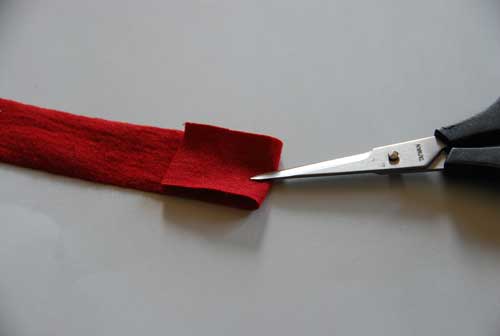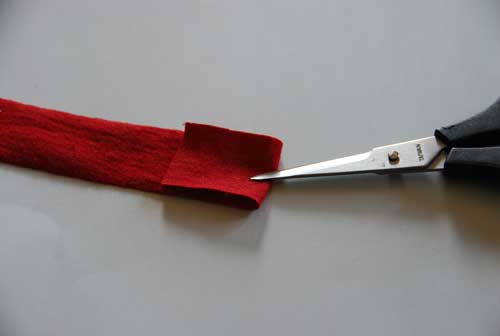 Step 2 – Take 2 pieces and set them together end to end.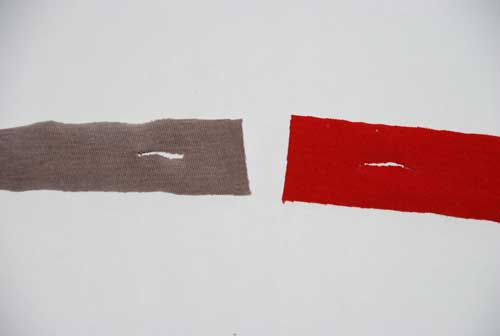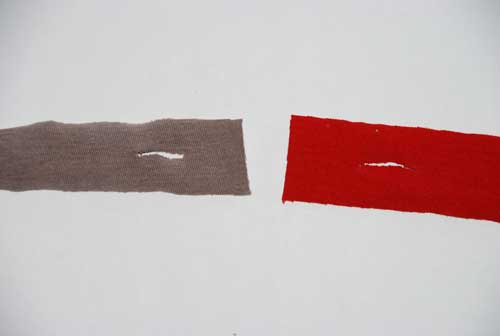 Step 3 – Insert the end of the second one into the first one through to small slit.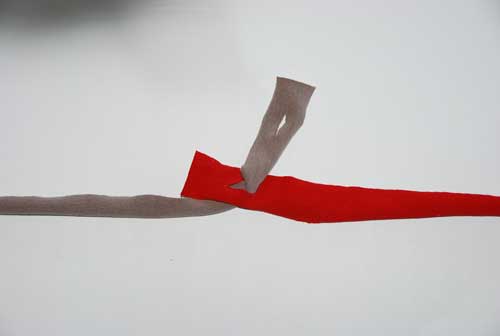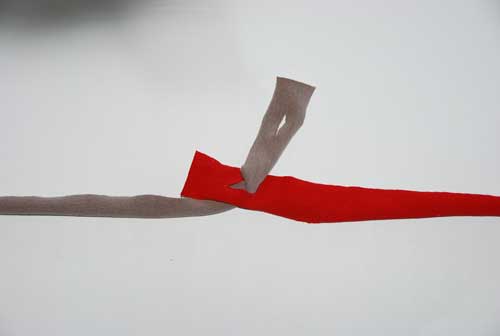 Step 4 – Bring up the other end of the second strip and pull it through the slit of it's other end.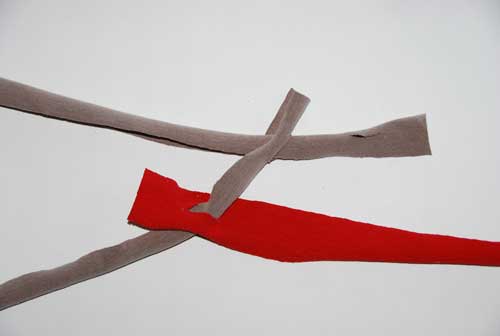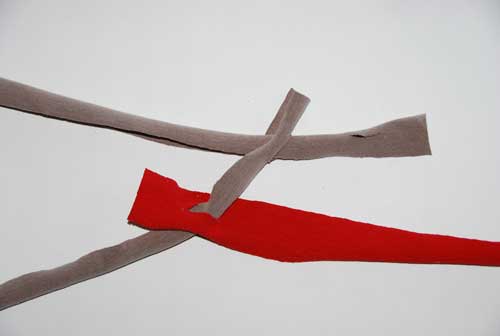 Step 5 – Pull it all the way through the first strip to interlock the pieces.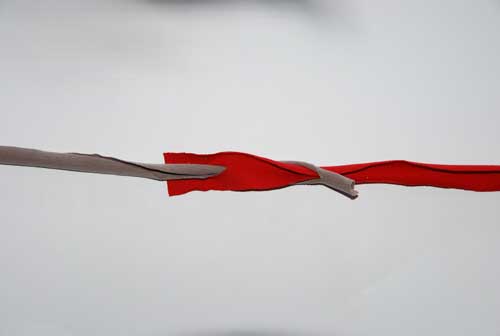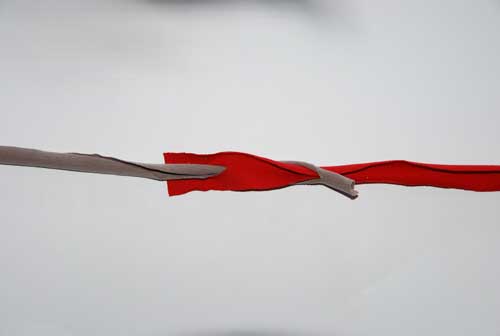 Step 6 – Give it a tug to pull it tight.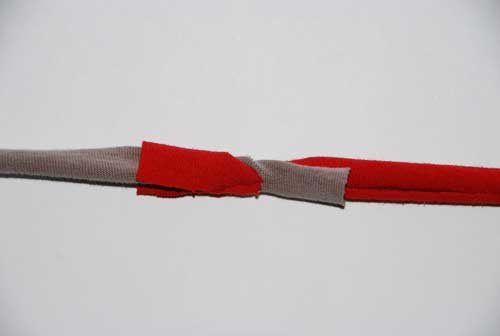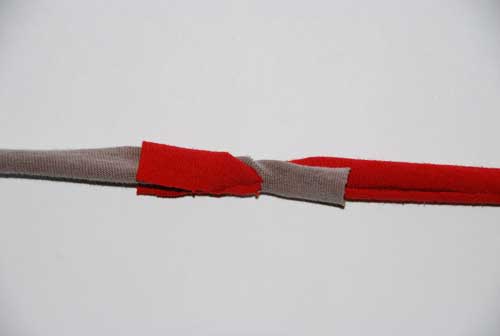 That's it!  Super simple.  When you are rolling it into a ball, pull it tight and it will naturally curl up.  Because of the properties of the material, there are no worries about unraveling.
I used 11 shirts and it produced a 7″ ball that weighs just under 2 pounds or 890 grams.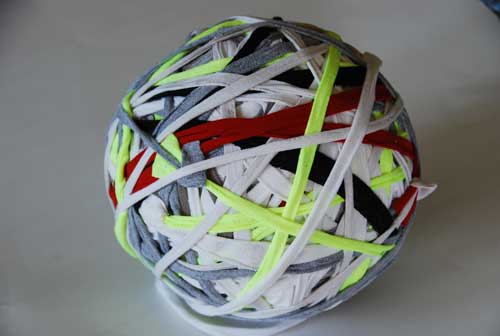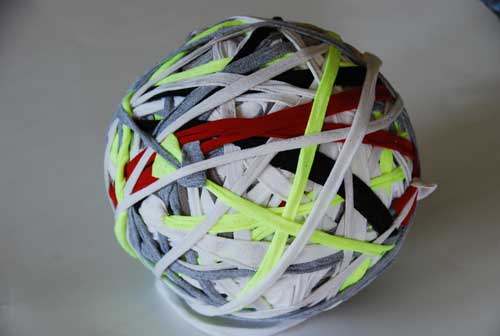 Go clean out those closets and be creative at the same time!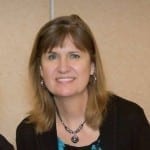 Be creative! 🙂 – Jeanne – The Crochet Crowd