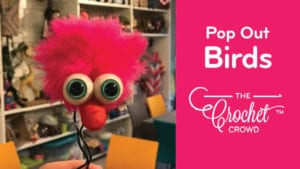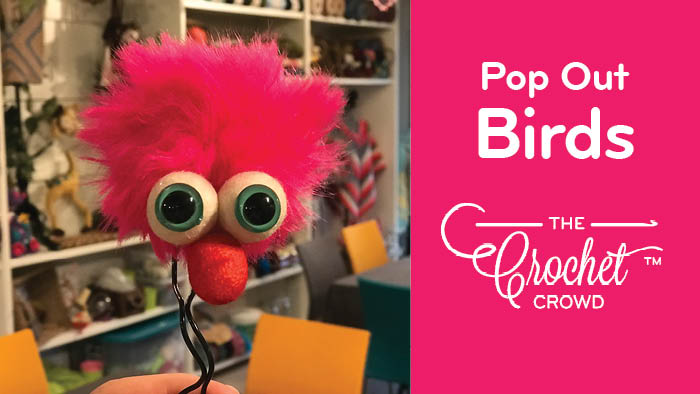 Pop-Out Birds for Bird Houses
Introducing the Pop-Out Birds Craft Project. We've seen those decorative birdhouses in craft stores and dollar stores. To me, they look awesome but they look vacant. I wondered, can I make a bird appear to live there with making the bird look like it's looking at you? 
I had the idea to crochet the eyes but a few friends recommended felted balls for the eyes. I had safety eyes on hand here. I also had a silk cocoons. The original thought was to mount the eyes with the nose attached to a wire. Upon placing it into the hole of the birdhouse. It appeared the bird has no head with too much gapping space.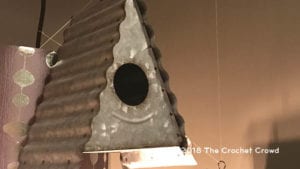 Upon walking back thinking about how to make a head. I turned to my pom-pom section and grabbed a pom-pom on a whim. I placed it over the eyes and was so excited. A little too excited. I glued the pom-pom to the wire and placed him in the house and suddenly, a vacant house looks well lived in with a curious bird popping out.
I got the Felted Balls and Silk Cocoons at DarnGoodYarn.com. Safety eyes, I got at AliExpress.com. Link for AliExpress will take you directly to Safety Eyes. Please note, I am not an affiliate of either one of these websites. I'm sharing for your convenience to be transparent.
I had 4 birdhouses, each unique in shape. So now I just made 3 more with mixing eye colours, silk cocoons and pom-pom colours to give them each their own look.
If you would like to try this, I have the Written Instructions with Photos on how to make these.
Pattern Suggestions
Other Craft Ideas