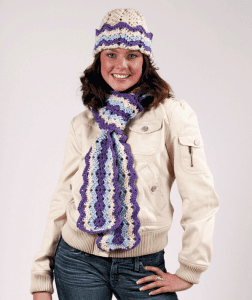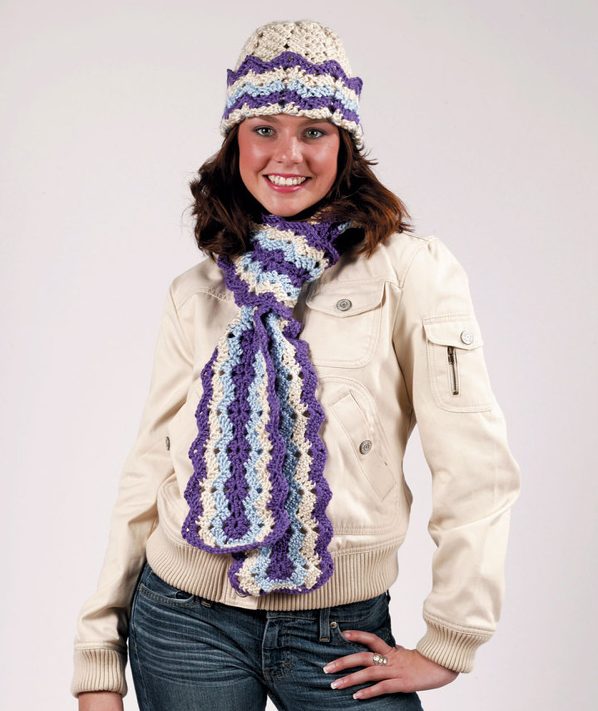 Ripple Hat
Introducing the Ripple Hat and Scarf by Red Heart. The colour spoke to me prior to choosing this pattern. The hues of purple, blue and white lured me in to investigate further.
One element that is a must for me on a personal level is the size of the brim. I want big and thick brims for my hats. Living in the north here, I want my ears and forehead protected from the minus -30 below weather. This design has the hat but then the brim folds up with a generous overlap.
I kinda giggled a bit. The poor model is under the studio lights and she is looking pretty rosy, I bet she is hot as can be while getting her photo taken. For me, that definitely means it has to be a great hat!
There is also a pretty matching scarf to go with this hat pattern. Create a crochet ensemble in the colours you wish to make it your own.


More Crochet Hat Pattern Ideas