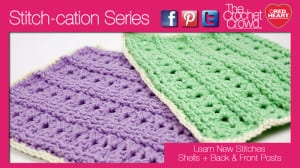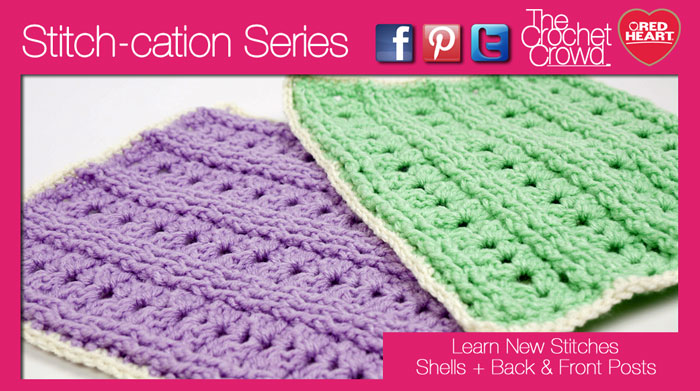 Shells and Raised Posts
These shells and raised post-textured stitches play with the combo of a shell stitch sitting between raised ribs. It's pretty attractive and slick.
This stitch produces a cable-like appearance which bumps up the eye-pleasing scale a few notches for a crocheter to look like a pro.
Get the free written pattern, it's simply called Shells with Front and Back Post Stitches.

To Make Different Sizes

Multiple of 8 sts + 4.

Remember the + number at the end of the sentence means that you are to add chains at the very end to maintain the pattern as written.
Video Tutorial