Solomon's Stitch Roundup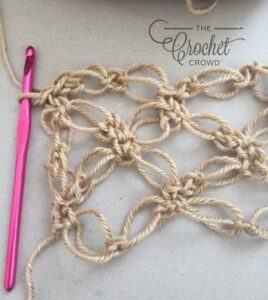 A fun new stitch that I've just learned about, and one I want to play with once I figure it out. It goes by one of a few different names
Crochet Love Knot
Hail Stone (or Hailstone)
Knot Stitch
Lovers Knot
True Lovers Knot
but more commonly Solomon's Stitch or Solomon's Knot.  I got looking at different patterns used by this stitch most common is shawls and it looks really pretty worked up, so I thought I would share a few of my favourites in a Solomon's Stitch Roundup!  hope you enjoy and cant wait to see your finished projects, happy stitching!
---
Crochet Love Knot Blanket Pattern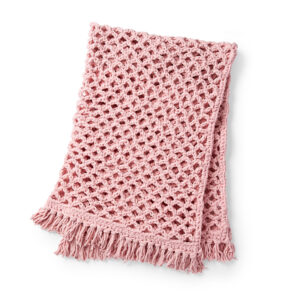 This romantic looking blanket was made using Bernat Blanket yarn, so it will work up quickly if you are looking for a wedding gift idea.
It's an easy level project so once you get the hang of the stitch you will fly through this Love Knot Crochet Blanket pattern. There is a little diagram for those of you who are like me and are more visual learners.
You could even try a smaller section and make your self a really pretty shawl! I'm obsessed with shawls right now so it may be something I try.


Crochet Summer of Love Shawl Pattern
I'm a sucker for a pretty shawl... any shawl really but this Summer of Love Shawl Pattern really caught my eye. The shawl is an intermediate but who doesn't love a good challenge when the results are so pretty.
This Summer Of Love Shawl was made using RED HEART® Boutique Unforgettable®,  Designed by Carolyn Calderon. the Unforgettable has some super pretty colours that will look stunning in this shawl, but I have a Skinny Cakes I'm curious how this would work up. In a solid colour, this would make a pretty shawl for a wedding party and white for the bride, a great gift idea for the shawl lover in your life.


Crochet Love Knots And Leaves Wrap Pattern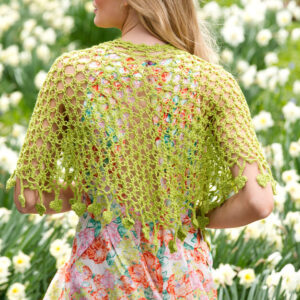 My lovely friend Wendy pointed out this really pretty Love Knots and Leaves Wrap Pattern when we were looking up this stitch. It is a very lovely little wrap that would work up well in any colour.  A delicate little shawl that would be great for over that little black dress on chilly evenings.
Made using RED HEART® Luster Sheen® Designed by Susan Badgley. There is a little diagram included although it's classed as an intermediate pattern, it doesn't look that hard to do. I'm not sure if I would add the leaves on the bottom, that is the freedom of the crocheter.


Crochet Bridal Shawl Pattern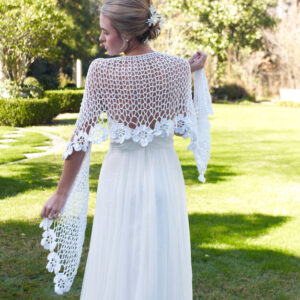 This Bridal_Shawl is such a pretty shawl! It one I would love to see worked up in the Skinny Cakes as well I think it would be so pretty! Definitely one I am going to have to eventually try once my WIP pile is much smaller.
This Bridal Shawl was made using AUNT LYDIA'S® Fashion Crochet Designed by Kimberly K. McAlindin. It's such a pretty delicate shawl and would make a beautiful gift.


More Solomon's Stitch Pattern Ideas
Pattern Suggestions
Crochet Shawl Pattern Ideas