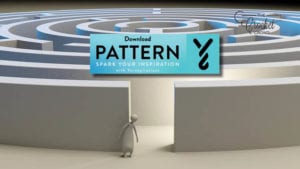 Locate Missing Blue Buttons
In our articles, we have the patterns linked through the words in. Like Get Free Patterns, is a link to access what is promised. This means that words that are RED in the article are clickable links.
Sometimes a pattern can get moved or even deleted from the source. We can either correct it but if the pattern has been removed, we just delete the article completely.


We Need Your Help
Our system cannot tell which articles have the BLUE BUTTON. We had a program running that became obsolete. The only way we can tell if a crocheter cannot find the pattern is when there is a complaint that there is no pattern but they don't realize the link is actually in the written words.
Our goal is to make this easier for everyone and place in button buttons into the articles.
Blue Buttons
Our blue buttons have our name and logos to ensure they don't look like ads. So if you click the button, you get exactly as promised.
How You Can Help
If you run into an article where the blue button is not there and there is a promised download, we would love it if you can leave us a comment on the article itself and simply put,

No Blue Button

. There are literally 100's of hundreds without the blue button.
We've been working over several months to get the articles that people complain about missing blue buttons updated. Also, anything new in 2020 has the blue-button already installed.
If you have some time, you can welcome to surf through our site and help us locate it.
Behind the Scenes
Your comment will be creating a TO DO LIST for us to go through. Also, the comments pool together behind the scenes so we can see what people are looking for the most and will prioritize our speed.
More Ideas