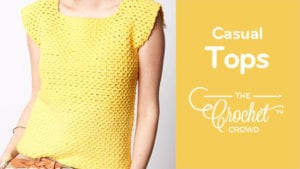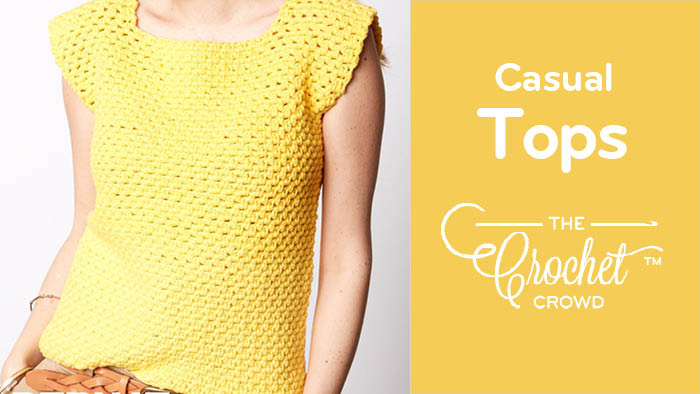 Casual Tops to Wear
An avid knitter once said to me, when you love your hobby, you find a way to wear it. For myself, most designs are meant for women, so I don't have the luxury of everything under the sun to wear. Am I envious… just a tad!
On the Crochet Cruises, we have crocheters that come with tops made to accessorize their wardrobe. Living the passion I would call it. I really enjoy seeing the crocheters who really push themselves to wear their garments with pride. In our group, they get a lot of compliments too.
For those on the cruise, here are some suggestions.
Tank Top as Seen in Main Photo – It uses Bernat Maker Fashion but Bernat Maker Home Dec is same yarn.
Beach Cover Up – Tutorial included.
Floral Cami Top – Tutorial included.
Hugs & Kisses Tunic – Textured fun wear.
Stunning Beach Cover Up – Absolutely gorgeous.
Draw String Beach Skirt – Stylish
Beach Glass Crochet Necklace – So cool!
Barefoot Sandals – Just for the fun of it.
Beach Glass Clutch – For the gal on the go!
Beach Breeze Wraps – Full body cover up.
Bermuda Beach Summer Cover Up – Gorgeous design.
Cotton Summer Top – Easy to make design + Tutorial.
Colour Block Top – Easy boxy design + Tutorial.
Mesh Upper Top – Easy to follow mesh + Tutorial.
Crochet To Crochet with Wire & Beads
More Crochet Collections to Enjoy