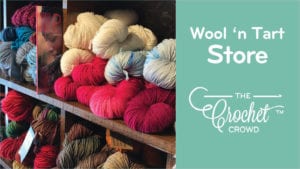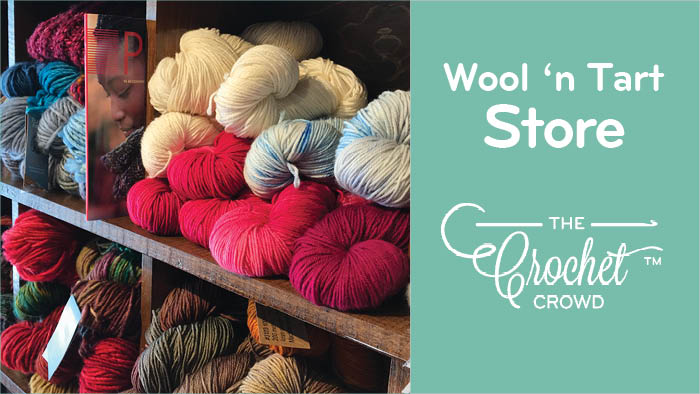 Wool 'n Tart Yarn Store
The Wool 'n Tart Yarn Store is nestled in the quaint town of Wolfville, Nova Scotia. Literally minutes from The Crochet Crowd Studio here.
It features medium to high end luxury yarn. Of course, what's with the word Tart in the name? Yeppers, there's an assortment of handmade treats that are offered at the store too! High in fibre in both spectrums of yarn and food.
Sugar Bush Yarns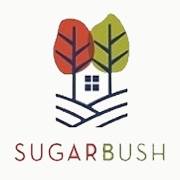 Wool 'n Tart Store features one of Diva Dan's higher end yarn lines called Sugar Bush Yarns. Be Inspired by Sugar Bush's Facebook Page.
Created by one of my closest friends, Michelle, in the yarn industry. Sugar Bush Yarns are for the yarn users who love their luxurious yarns. You can see all of their sub-brands at their website. Sugar Bush Yarns Website.
I remember when she named the yarn company. Oh boy, she had a few names and naming a yarn company is a really tough job. She was staring into space looking at Red Brick Wall. She ended up being inspired by Maple Syrup thus the name Sugar Bush was developed. You can see in the logo a shack nestled between two maple trees.
It's a small company and the names of the yarn are fun names. There's innuendo in some names. What do you think Sugar Bush Motley is inspired by? Check out their luxury yarn lines. Find a retailer near you that carries their yarn.
Wool & Tart also carries some of their brands too!
Wool & Tart Store
Wool 'n Tart is steps away from the Acadia University. It's a small quaint yarn store. Due to being a university town, it's probably the most youngest demographics of knitters that congregate at the store. I passed by last Monday, March 19, 2018. You can see the Stitch Social Club meeting Monday morning around 11 am. It was packed! 
You can drop in pretty much any time and hang out to knit or crochet. They have established times.
If you are ever through Wolfville, Nova Scotia. Pop into Wool 'n Tart for some yarn and a treat. They have a fabulous little shop and the people who work there actually knit and crochet too. So advice is just a question away.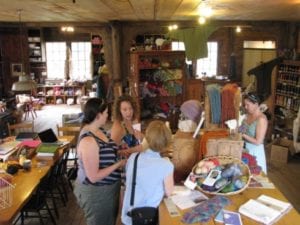 They also have their own home brand of yarn they make themselves. Look for it by name as the Gaspereau Valley Fibres. If you view the Gaspereau Valley Fibres, their home farm yarn store is also open to the public. They are the same owner for both locations.
If ever touring through the Anapolis Valley here in Nova Scotia, Make these two stops as part of your tour!