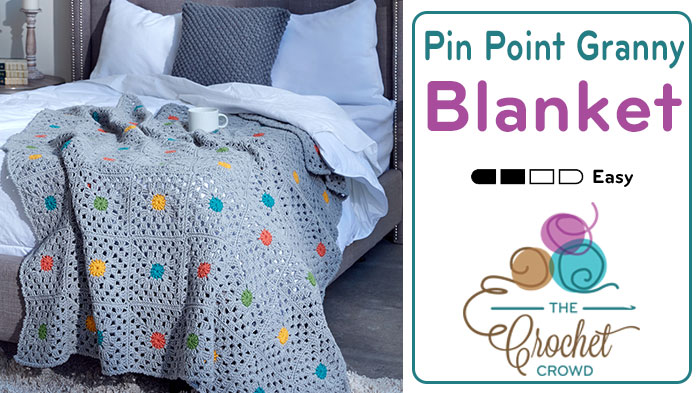 Crochet Pin Point Granny Afghan + Tutorial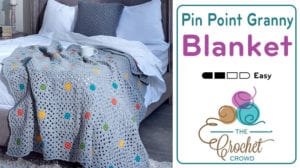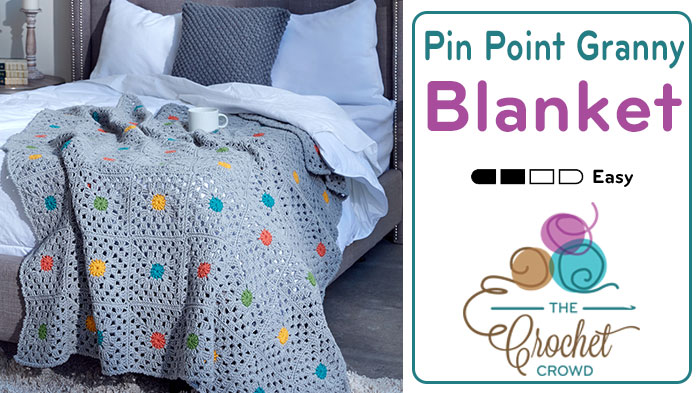 Crochet Pin Point Granny Afghan
The Crochet Pin Point Granny Afghan is a simplistic idea with focusing on gray as the base with a hint of colour through the center circles of the granny squares.
A traditional granny square with a circle center that transitions to a square for the classic look of granny.
For me, if I were to make an entire afghan, do this is steps such as making all the pin point circles first and then carry on. It's easier to do steps like an assembly line for granny squares. I suspect this will speed you up. It requires sewing together when done.
If you need further help, use the video tutorial below.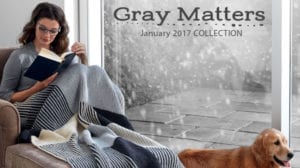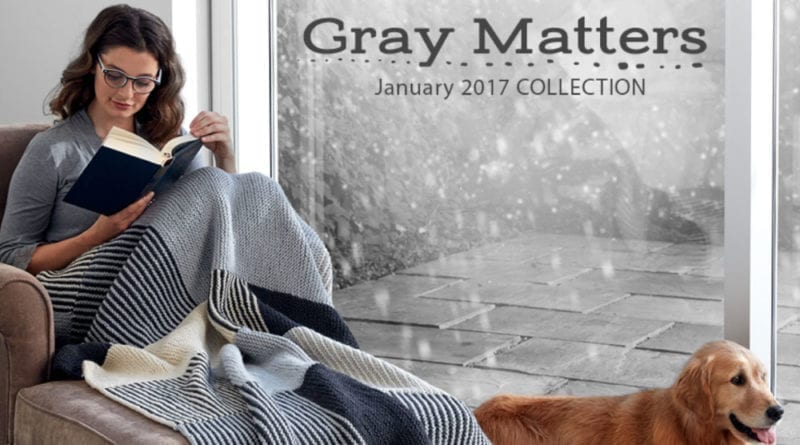 Gray Matters Lookbook
Gray Matters is part of the Lookbook Collection by Yarnspirations. This project is featured as one of the projects inside this free lookbook.
This lookbook features the ideas revolving around the colour gray. Gray is one of the most bought colours by knitters and crocheters. It's a colour that can be neutral in both home decor setting and for the recipient to receive.
For myself, I think gray is one of the most underestimated colours in yarn. People tend to gravitate towards many colours but eventually circle back to gray. Gray can be so many terrific shades.
Tutorial