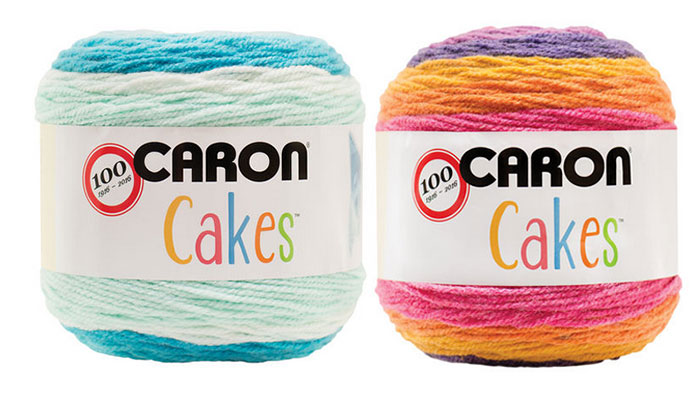 The Future of Caron Cakes: Customers Unite… Michaels Stores and Caron Yarns Respond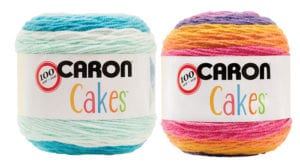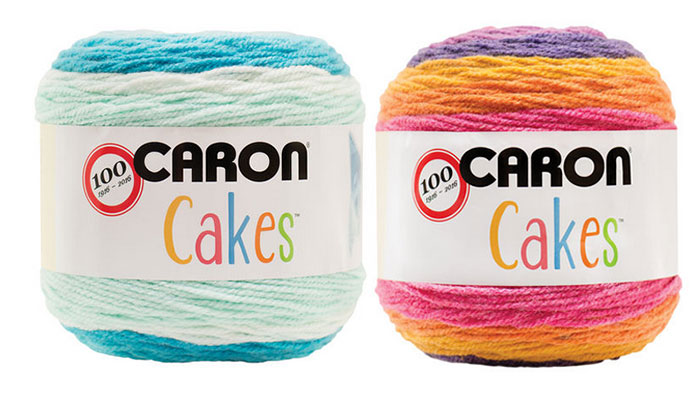 The Future of Caron Cakes
In a surprise announcement directly from the president of Caron Yarns, Michael Sellick and Daniel Zondervan, aka Mikey and Diva Dan were asked to set the record straight and convey a message to customers about what is happening with Caron Yarns. In an unprecedented move, confidential information that is happening behind the scenes was given to Mikey and Diva Dan to convey out to you, the customer, about the future of Caron Cakes.
The future of Caron Cakes is looking brighter. Caron Cakes are here to stay.
Live Broadcast with Mikey and Diva Dan
Mikey and Diva Dan shared with customers on September 14, 2016 at 2 pm about the future of this yarn. Telling customers the stories of what is happening and what the future will be.
Back Story
Caron Cakes were mysterious and found on the shelves in Michaels Stores simultaneously in most locations in late August 2016. It had crocheters and knitters questioning about this yarn. Where did this yarn come from? What is going on inside the colours of Caron Cakes?
Even Mikey and Diva Dan were in the dark about this new yarn. It's something we hadn't known about.
Opening weekend launch at Michaels Stores put this yarn on sale and social buzz across North America had crocheters and knitters running to Michaels to find out more about this yarn. With a sale, yarn enthusiasts began snapping up this yarn to give it a whirl. The majority of reviews from consumers with exceptional kudos to quality and colours inside the yarn ball. This caused a second and third wave of customers to run to Michaels again.
With the 80% Acrylic and 20% Wool. The yarn has a lustre and is fuller. The wool takes better to dyes and the plies of yarn do not separate. You can see the transitions of the yarn if you tilt the ball and look down from the top. It's visual 'yarn candy', sort of speak.
Michaels distribution was set up for 3 months worth of inventory to service it's massive retail chain. Due to the overwhelming reviews of positive comments and showing work in progress and finished projects using this yarn, testimonies were pouring in with pictures of projects. Michaels began to sell out, not just at the retail level but also stock within the distribution centers too!
Crocheters and knitters began piling into Michaels to snap up this yarn and did they ever. It's like the Cabbage Patch Craze back in the 80's but this time with yarn. Finding a store that has them in stock is like winning a lottery ticket.
This consumer reaction to this yarn caught both Michaels and Caron by surprise. They never anticipated the reaction that occurred. As we have been told, it would be nice to own a crystal ball that works so that they could accommodate the consumers' interests and been prepared for this interest level. Hindsight is always 20-20.
Originally, the program was to last only 3 months in Michaels Stores. It was a special Birthday Yarn for the Caron 100th Anniversary. Customers demanded this yarn be available beyond the three months. With the stock nearly gone, a lot started to go on behind the scenes. With an out pour of crocheters and knitters crying foul in the retail stores, corporate customer service phone center and discontent in social media of availability. Something had to be done!
Crocheters and knitters united to create a change in a program sending both Michaels and Caron back to the drawing board to figure out solutions.
The Future is Looking Cake-y!
Caron Cakes will be available on the shelves in Michaels Stores going well into 2017. You, the public, created this change.

That's right. Due to the excitement and customers demand to keep the yarn on the shelf. Customers created a change to this program to have it extended until further notice.
Due to stock levels being depleted, Michaels could have just let this sell out and never to be seen again. Instead, they decided to work together with Caron Yarns to figure out how to get their shelves filled up again. Emergency orders were placed and production is now under way to make more yarn and to get the shelves restocked.
This particular yarn is slower to make than conventional yarn. Here is the process that must happen to each and every ball.
Fiber Blending
Roving
Spinning
Twisting
Dying
Ball Banding
Shipping
The winding of the balls is a unique process and there is a small limited number of winding machines that can actually wind the yarn to make it look like a cake. The process is similar to preparing the yarn but instead of skeins, the machines make them into cakes instead. It requires unique equipment to make it happen. The video below shows how yarn is prepared for a typical Caron One Pound Yarn Ball.
First Waves of Stock will Be Flown In on Cargo Planes
Caron Yarns will be using cargo planes to get the first waves of stock to the Michaels Distribution Centers faster instead of through conventional means. This will shave off several weeks of transporting time as product is moved. Once at the Michaels Distribution, it will be immediately sorted and put onto the next available trucks for the stores. It will take a whole lot of planes, and more importantly, time for the staff to make more yarn.
Restocking at Michaels is expected to be visually noticed by customers between October 15, 2016 – Christmas. Stores will be receiving their shipments but not all at the same time like the launching. It took several months to have all stores lined up for the initial launch. Time is not on their side to make it happen the same way. Michaels has over 1200 locations to service and will take time for the stock to be made and distributed between all stores.
Patience is Requested
Michaels and Caron are requesting that crocheters and knitters be patient. With emergency orders now placed and production has started again, it will take time for the stores to be restocked. They understand the frustrations the customers are feeling and are going above and beyond to supply the stores quicker with the help of the cargo planes to get stock in quicker. As a former logistics manager and truck driver, I have to say the usage of cargo planes in this particular situation is expensive and incredible that they are going to this measure to get the stock in quicker. That tells me right away that they are interested in appeasing the customer. Actions speak louder than words. So congrats to Caron and Michaels for putting customers first.
There are users on other websites that have purchased these products and have listed it on other website that are severely up selling them as a result of lack of inventory. It is the goal to share this information so that customers, like you, are not feeling panicky to feel you need to buy these yarns on these services that are exploiting the costs of this particular yarn. Just sit tight and be patient and wait for the restocking to occur.
Final Comment
The Crochet Crowders has been the most vocal about the love of this yarn but also many exclaiming discontent about the lack of stock. We were approached by the President of Caron Yarns to convey this message to you. Generally speaking, this type of information is usually highly confidential but the president felt it was important to be honest and level with the crocheters on what is happening behind the scenes.
With customers knowing what is involved in the making of yarn and the steps being taken, he is hoping customers will have an understanding and appreciation for the work it will take to restock all of the stores and hopes that their actions of expediting quicker shipping to the stores through extraordinary measures will help ease the customers' minds. It was the goal to have us share this information so that you could help them spread the word that more is coming and it will happen as quickly as they can.