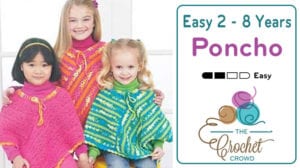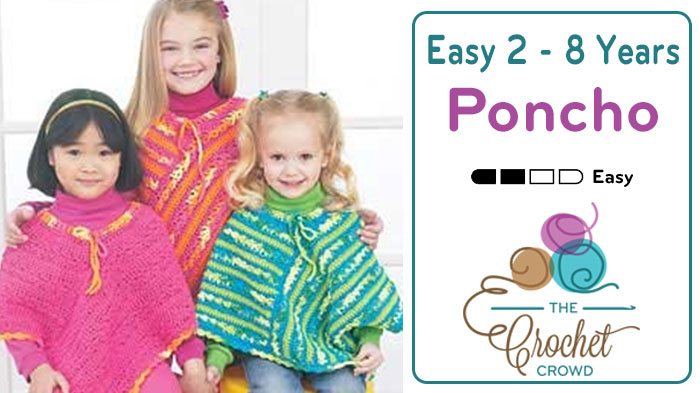 Crochet Easy Ponchos
These Crochet Easy Ponchos are not as intimidating as they may appear. You know how it is, you want your project to be fabulous without too much thought to it. These are for 2- 4 years of age and 6 - 8 years. If you want to change the size for larger kids or adults, the stitch multiple is 3 + 2.
These are two rectangular panels sewn together to form the poncho. I was able to do both panels in one evening and then spent about an hour the next day to do the finishing touches.
I think you can have great fun with colour options. Originally, it is calling for Bernat Handicrafter Cotton which makes sense for younger kids who may be jumping all over the place and possibly getting it dirty. It's easy to take care of. For myself, I used Caron Simply Soft as a substitute.
For the Simply Soft Stripes as seen in the tutorial, for the two sizes, you will only need 2 balls of Simply Soft Stripes and 1 ball of Caron Simply Soft White. I used the same hook size, 5 mm or Size H.


Pattern Suggestions
Tutorial
Crochet Poncho Pattern Ideas
No post was found with your current grid settings. You should verify if you have posts inside the current selected post type(s) and if the meta key filter is not too much restrictive.