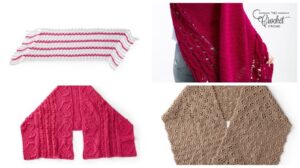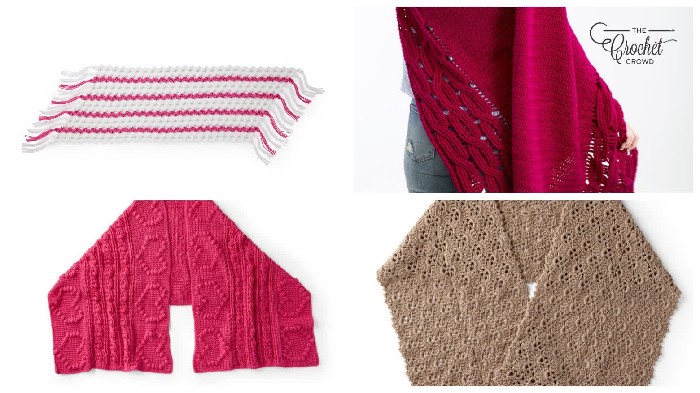 I love shawls, they're like little blankets you can wrap up in and go anywhere with. You have your basic anytime anywhere shawl, then you have your playful shawls in fun colours that got great whit a pair of jeans or in my case leggings. Then you have your more fancy or textured shawls like picked for this collection. They take a little more thought but can be so worth it when you have a beautiful collection of shawls in the colours you love. This is where I'm at in life haha I have been making shawls like crazy I'm obsessed with them lately more so to play with yarns I haven't used yet and am curious how it works up, shawls are a great project for that, not too big like a complete blanket but big enough you get to really see and play.
---
Loving Hearts Crochet Shawl Pattern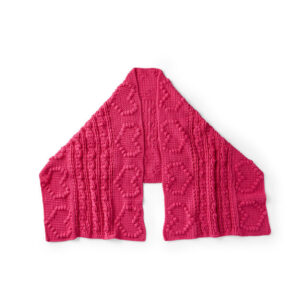 It's not common for me to use a solid colour for any project, but this Loving Hearts Crochet Shawl pattern I think I would have to keep to one colour so that I wouldn't lose detail, it's such a pretty shawl I am loving the hearts.
This intermediate shawl was made using RED HEART® Soft® making this a really lovely shawl when worked up. Designed by Tammy Hildebrand I am loving this shawl it would make such a lovely gift after you made one for your self of course.
Crochet Interwoven Cabled Chic Shawl Pattern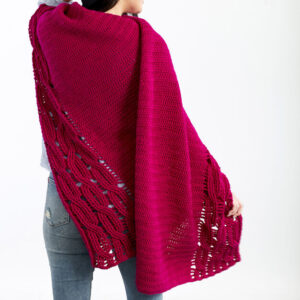 This is more of a cozy shawl that you wear when you're going out with friends but don't want to wear a jacket. I am loving the cable work on the edges of this Interwoven Cabled Chic Shawl. The pattern gives you the option to make this as a scarf if you would prefer.
This shawl designed by Rebecca Velasquez was made using RED HEART® Chic Sheep, I'm not sure that this yarn is still available but you can easily substitute with any 4 weight yarn. This would be a great shawl to use for adding pockets too.
Stepping Blocks Crochet Shawl Pattern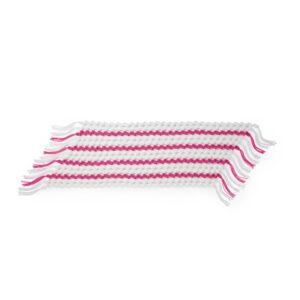 This is a really cute summery shawl, I don't know if its the colour combinations that caught my eye or the stitching in this shawl. This Stepping Blocks Crochet Shawl is a very lovely easy pattern that I am pretty excited to work up myself, the hard part will be which colours!
This Stepping Stones Shawl was made using Red Heart® Super Saver Metallic™, I don't think I have seen this but I really feel like its a yarn I need in my life.
Crochet Cherie Lace Shawl Pattern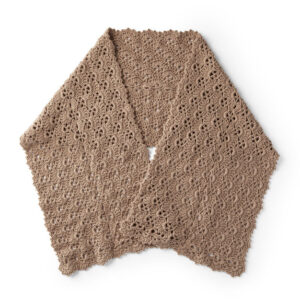 I have a variegated Simply Soft that I really want to use for this shawl, I think it would be super pretty fo this pattern. The Cherie Lace Shawl with its fun texture is a lovely shawl to cozy up in sipping tea and reading a good book. Another lovely shawl for gift giving.
Designed by Jamie Swiatek this Cherie Lace Shawl was made using RED HEART® Comfort. The shawl is an intermediate pattern the stitches its self is easy, you just have to pay attention to how it's worked up.
Pattern Suggestions
More Crochet Shawl Pattern Ideas