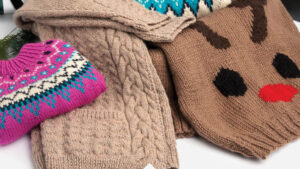 View this round up of 71 Free Crochet and Knit Sweater Patterns.
The variety of sweaters vary from skill level to simpler to more complex. Sweaters are also themed for seasonal use. Many will make a great gift idea.
For myself, I wear sweaters nearly every day from fall to late spring. I have a thing for my arms being exposed to the public. It's a sense of comfort and nesting for me to wear a sweater.
More Ideas

More Collections