DOWNLOAD THE ORIGINAL FREE PATTERN
---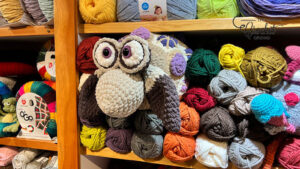 The Crochet Big Sheep is a similar pattern to the Original Round Rascal Sheep. However, the original sheep is about the size of a 5-pin bowling ball. The big sheep is 3 times bigger. I just did a yarn substitution.
The sheep is 16" from front to back, 11" in height and 11" wide. It's significant in sizing needing a lot more polyfil.
I used 6.5 mm / K/10.5. I used an assortment of Bernat Blanket yarn.
I wanted a prop for the studio. To be transparent, my version doesn't have legs or a tail. She's resting on the shelf as a video prop. I changed the eye structure just a bit to add framing to the eyes. I leave it to your creativity to have fun with this. I thoroughly enjoyed the creation of this.
I used 3 Bernat O'Gos in the colours of Violet, Oats and Biscotti. I needed some yardage to complete the white for the eyeballs. If you want to crochet the pupils, you need black yarn. However, I used 1.25" diameter safety eyes.
However, if you want the ears, legs and tails to be the same colour, you need a solid regular size ball of Bernat Blanket in the colour you most prefer. I did a colour change on the ears just for the fun of it.
I added embroidery to the flower version motifs that give it the look of lines across it.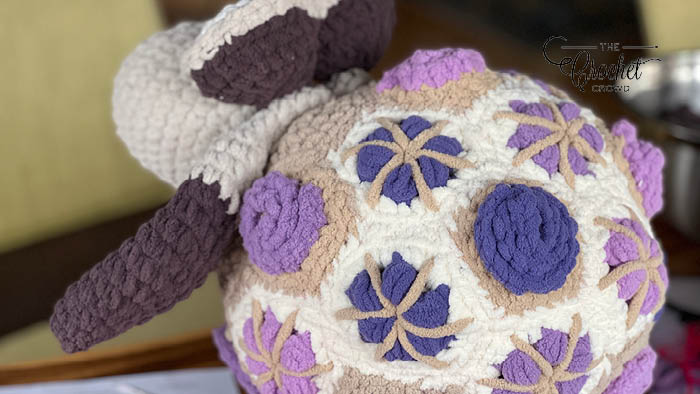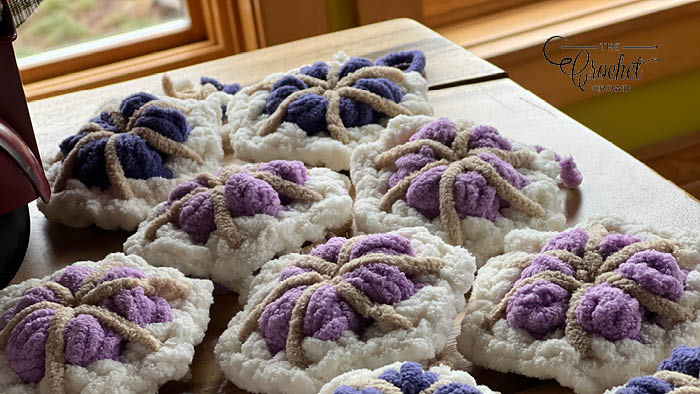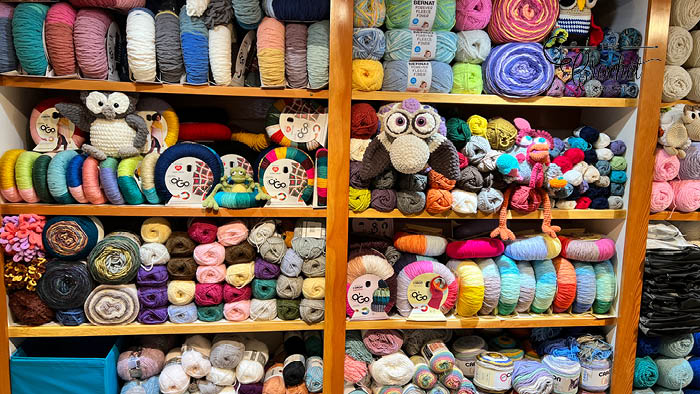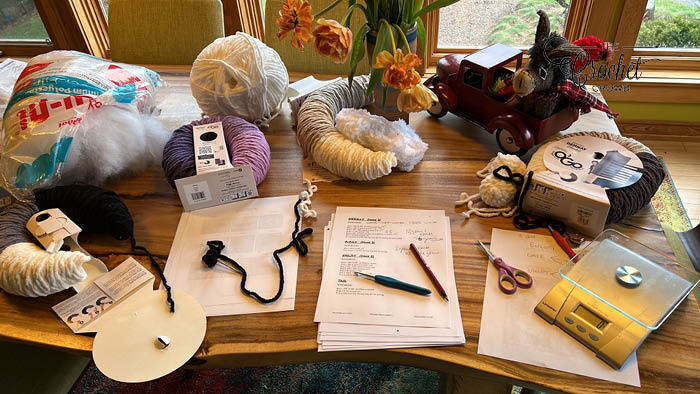 More Ideas
---
Tutorial
I don't plan on filming this. The pattern is available.
---
More Collections