Recently, I purchased an adjustable loom from Walmart. I made an adult soft hat using Bernat Forever Fleece Tweeds.
The instructions provided are vague; after 2 attempts, I finally attempted the third time to get the right configuration for the adult-size version. I could not find online help to determine the configurations for this loom.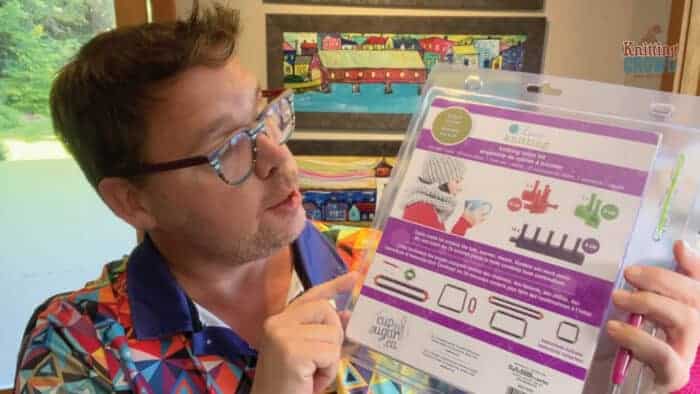 After using this loom, I decided to prefer the solid round looms for hats as I was constantly adjusting the loom from falling apart. There was a lot of stress on my hands and over usage of muscles to strain my fingers. While I see its benefit, for me, for my usage of just loving to make hats with looms, the round ones are still my go to.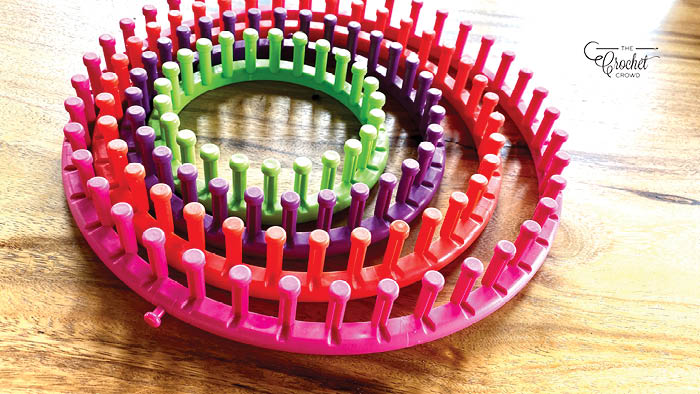 Instructions
You can make this hat with an adjustable loom in the configuration shared in the tutorial or the 3rd biggest loom of a round kit. The sizing and measurements will be nearly identical.
Bernat Forever Fleece Tweeds - About 55% of the ball of Rolling Sky Tweed.
Cast on with e-wrapping (see tutorial).
Complete 5" of knitting.
Form the brim (see tutorial).
Knit until the entire project is 9" to 9.5" from the start.
Cast off.
Tutorial
Loom Knit Christmas Stocking
You can also make Loom Knit Christmas Stockings to go with your holiday decor. A free tutorial is available if you want to try it. It's easy to make and super quick too.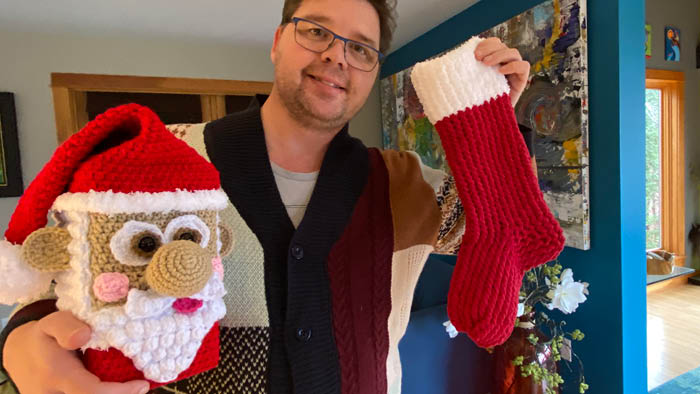 We also did a Christmas Tutorial Stitch Along years ago with the Crochet Reindeer, Santa and Elf Tissue Box Covers. I did Blowmeo Tissue Box Cover a couple of years after that is also a free pattern.