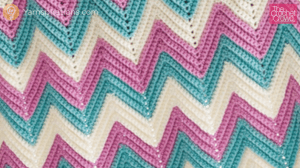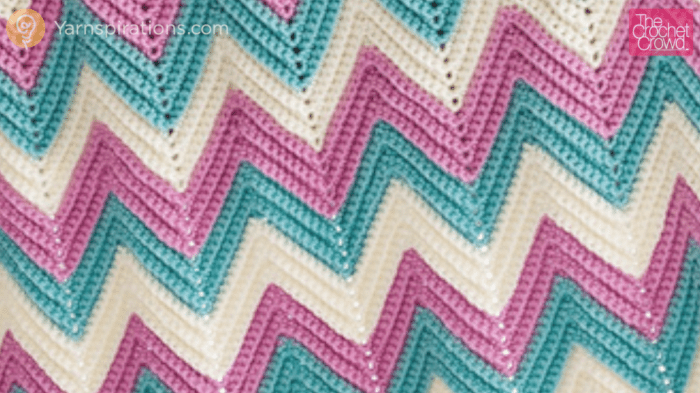 Customizing a Chevron / Zig Zag Afghan
Zig Zag or Chevron Afghans can be daunting to some crocheters. The edges freak people out and sometimes the counts be hard to figure out.
In today's article, I am giving you a customized video to show you how to do this Chevron / Zig Zag Afghan to be able to change how many chevrons you have in the width.
In the video tutorial, I have presented a rough note diagram that I used. There is a copy of that diagram if you wish to download it or print it for yourself.
I will take you through this in the video tutorial.
What I cannot answer for you is how much yarn you will need. If you are customizing your afghan, you will have to make that determination for you.
Use any hook size you wish, as long as it compliments the yarn.
Use any yarn you wish. I am using Bernat L'il Tots in my demonstrations.
I am referencing a free pattern, it is called Zig Zag Baby Blanket.


Downloadable Sheet for All Sizes with this Chevron Afghan
Click picture to download and/or Click Here to Download the Sheet.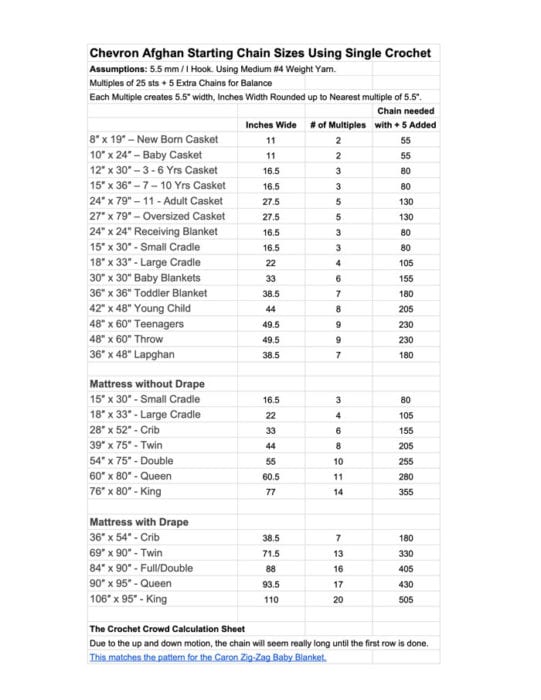 Sizing
Each multiple is made up of 25 chains.
At the end of the chain, add 5 stitches.
For the exact same baby blanket size, you are to chain 180 to start with as it says on the pattern. That will make your afghan about 32″ wide.
Using Bernat L'il Tots with Size 5.5 mm or I Crochet Hook. Each Chevron is about 5.5″ wide.
For the Baby Blanket using Bernat L'il Tots, you will need about 10 balls to complete as written but, of course, you can change out your hook size or yarns to suit your own personal taste.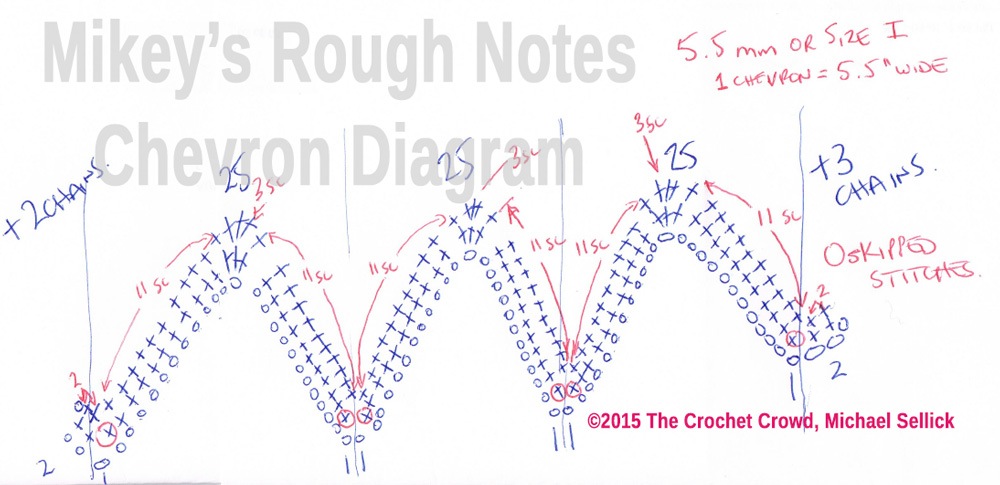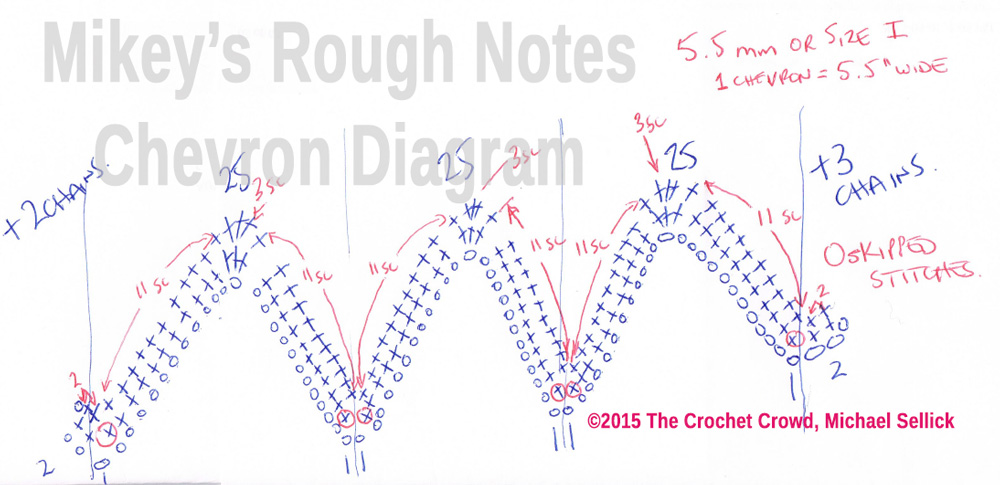 Video Tutorials (Right and Left)
More Chevron / Zig Zag Blanket Ideas