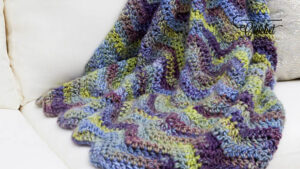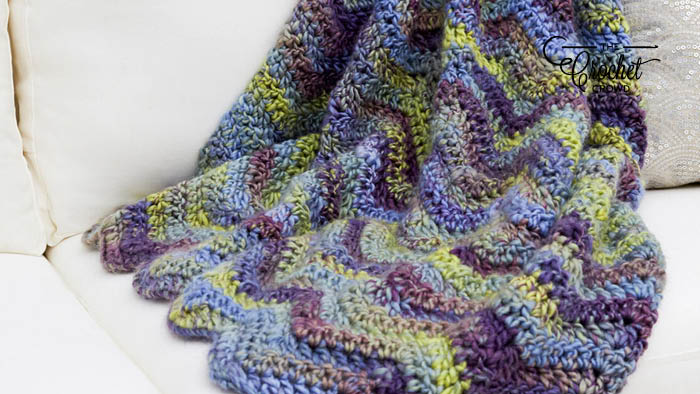 The Crochet Make Waves Pattern is using Red Heart Escape yarn for this beautiful incredibly soft wave blanket.
Once the foundation row is completed, the next row is the only row you have to repeat throughout the whole pattern. It's an easy lazy wave concept.
More Ideas


Tutorial
No tutorial at this time. Let me know in the comments below if you feel you need a tutorial on it.
More Blanket Patterns