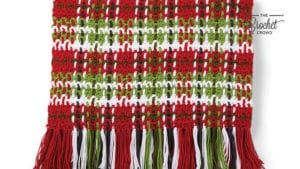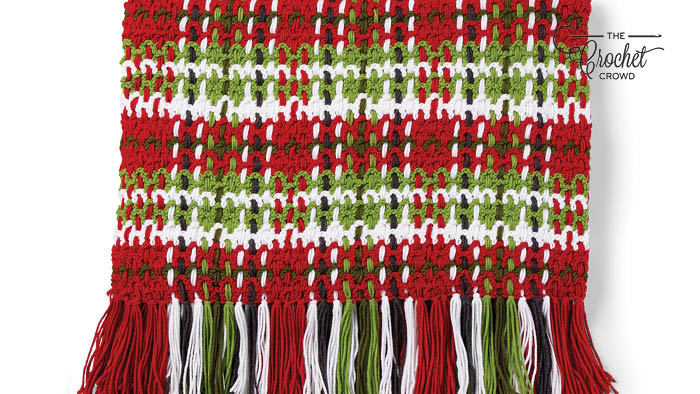 Crochet Christmas Plaid Blanket
Learn how to do a Crochet plaid blanket/afghan. The trick to the plaid is getting the right amount of rows in place so the vertical stripes have the right effect. If you rush changing the rows too quickly, you will miss the effect. I know this from first-hand experience.
More Crochet Patterns
The yarn used in this tutorial is Caron United Yarn. If you need to switch to Bernat Super Value. You can substitute easily. Here is the list for the substitution if using Bernat Super Value. I have looked at the colour of Bernat Super Value and came up with close comparisons and given the name of the colour as a substitution.


Berry – 3 Balls
White – 2 Balls
Lush (light green) – 2 Balls
Forest Green – 2 Balls
Dark Grey – 1 Ball
The yarn colours names or shades are not the same between the brands, you will need to look at Bernat Super Value and get colours that are close. Of course, if you prefer to have something in different colours, you are the artist, you can decide what is right for you.
In the video tutorial, I hold up two help sheets that I made for myself. Below are my help notes.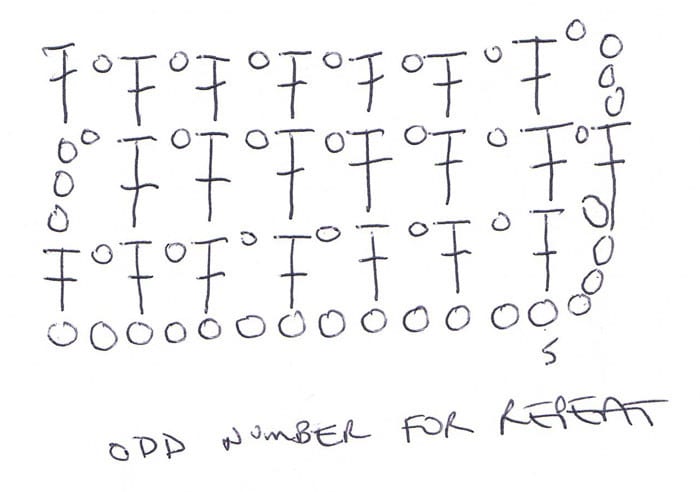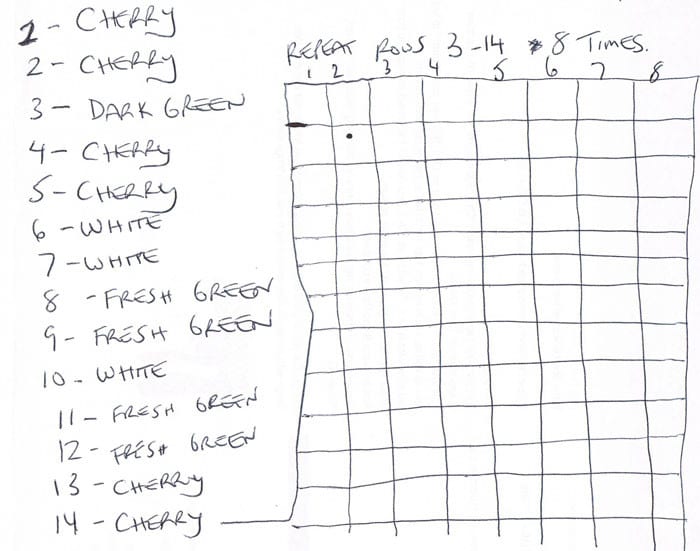 More Holiday Patterns
No post was found with your current grid settings. You should verify if you have posts inside the current selected post type(s) and if the meta key filter is not too much restrictive.