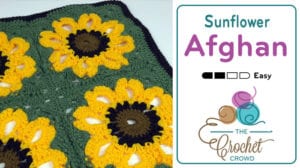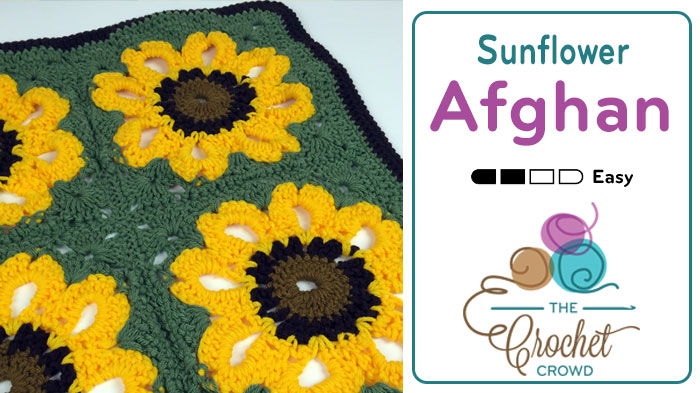 Crochet Vintage Sunflower Throw
This versatile pattern is called the City Solarium Throw. Originally, when I looked at the pattern I thought it was cute but I really noticed how big the flowers were on the square. I thought to myself, wouldn't it be cute if it was a Sunflower instead? So I changed the colour to suit.

Remember in the early '90s where many of us, including myself, bought forest green furniture and accented it with sunflowers? I remember that very clearly. I still think it's a nice combination, even today.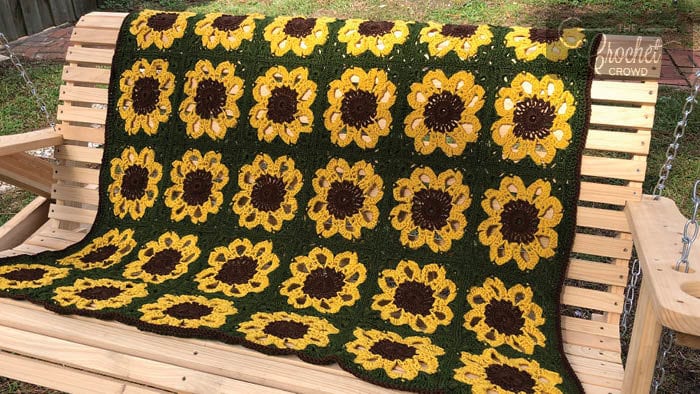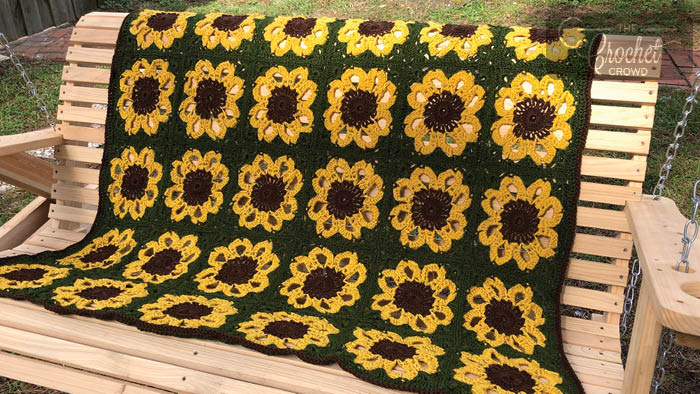 To some, the Sunflower look is vintage but there's something cozy, homey and soothing about it. Being a former truck driver and being able to pass through 100's of kilometres of sunflowers across the Canadian Prairies, it was magnificent and I was struck in awe. It's so pretty.
Colours Used – Bernat Super Value
Here's a link directly to the Bernat Super Value Colour Palette.
2 – Balls Forest Green
2 – Balls Bright Yellow
1 – Ball Gingerbread
1 – Ball Taupe
So use this pattern, switch up the colours and you will have an afghan to celebrate with.
Video Tutorial
Pattern Suggestions
More Crochet Afghan Pattern Ideas