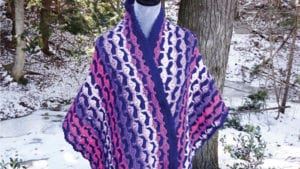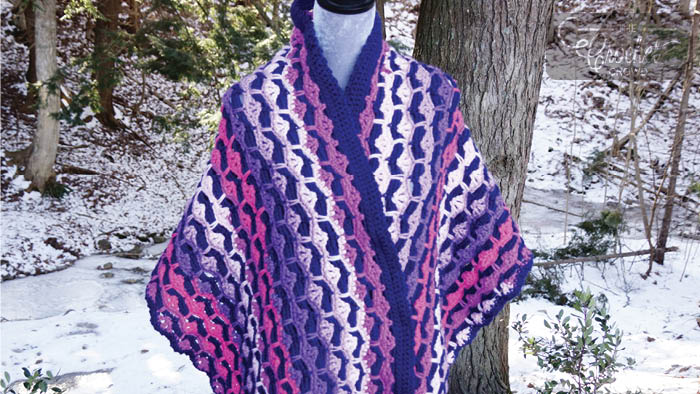 Crochet Drop Pulse Stitch Wrap
Introducing the Crochet Drop Pulse Stitch Wrap, a design by me aka Mikey. Inspired by the Crochet Shadow Stitch Hat, I thought what would it look like a blanket or wrap. However, in changing the colours back and forth, you cannot just carry up the yarn simply without going across and back first. So I created this new version so you could do that and carry up the yarn without an issue.
To make it work even better, I added extended single crochet that drops down. It resembles the pulse of a heartbeat monitor.
The stitch repeats are in Multiples of 8 + 2. I have provided you with a PDF of the written instructions plus a crochet diagram. You can do this stitch for multiples of ideas.

Close Up of Stitch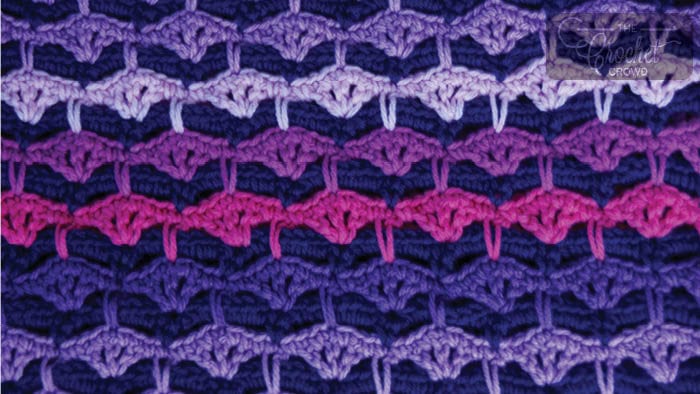 Tutorial
More Wrap Ideas
No post was found with your current grid settings. You should verify if you have posts inside the current selected post type(s) and if the meta key filter is not too much restrictive.