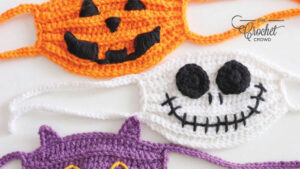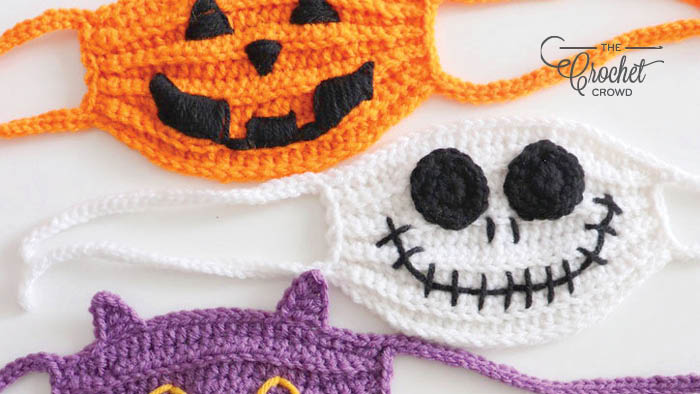 I've been using my Crochet Face Mask since I made the tutorial back in July 2020. There are extension ideas for Halloween to add to your mask.
Sarah from Repeat Crafter Me has come up with four cute ideas to include to your mask. From Frankenstein, Pumpkin, Skeleton or even a Cat. Some are motifs and other extensions are embroidery. These are the Halloween Add On Patterns.
While some people are collecting masks, myself, my crochet face mask has been the only mask I am using. Using 100% cotton so it can be washed, as it shows in the tutorial, as it's the one I am wearing, it has double layers of fabric inside the mask. A crochet mask should include the fabric inside the mask or at least be over the top of an existing mask. I find mine really comfortable to wear.
With the ties and it being yarn, I find I don't need to untie my mask between uses. It stretches and then contracts onto my head. I leave it tucked under the visor of my car so I always have it as I usually have to drive somewhere. Being blue and I typically wear blue or black, it matches my outfit and fits like a glove to my face.
PS. We are not here to debate the usage of masks. Follow your local, state/provincial or federal guidelines for mask usage. 
More Ideas
Crochet Mochila Coasters Patterns – Paid Patterns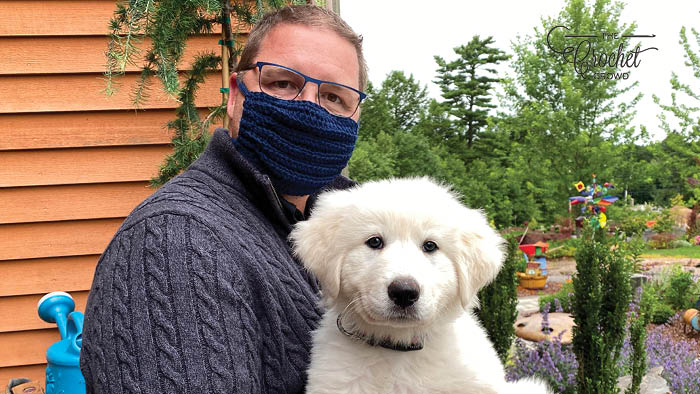 Tutorial for the Crochet Version Mask
Use Sarah's Pattern linked above for add on instructions.
More Halloween Patterns