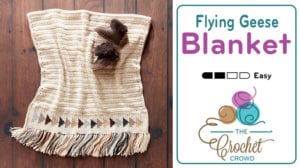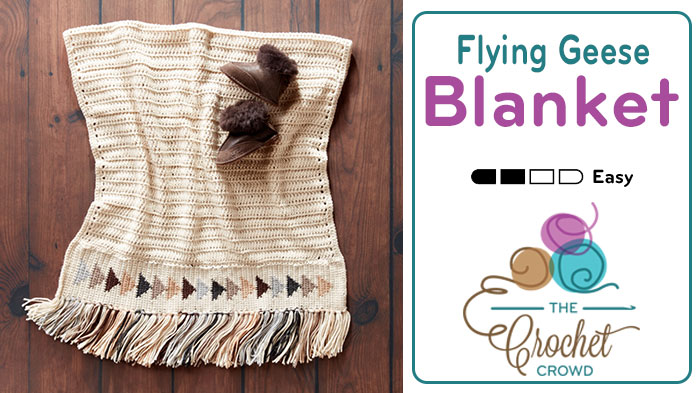 Crochet Flying Geese
 

Baby Blanket

In celebration of Canada 150, Yarnspirations has the Crochet Flying Geese Baby Blanket. This is a small baby blanket that is rectangular.

There is a strip of Tapestry Crochet Work making triangles along the one edge. You will then make the body of the blanket. You will join both sections together with single crochet using both panels to bring them together.

For the Tapestry Crochet, you cannot see in the sample photo that the cream colour yarn is carried under the triangle colours. Due to the tightness of the stitches, it's pretty hidden. I have the sample to double-check as I would have expected this to be typical graphghan work. Speaking bluntly, I'm glad it's Tapestry Crochet verses Graphghan Style. It's much easier and quicker.


Pattern Suggestions
The pattern includes written instructions and a simple diagram of the triangle. You will use tapestry techniques for this. I will include a tutorial below
Tutorial
How to Crochet Tapestry Afghans – General Overview
Use this video to help you do the triangle sections in tapestry format. Pay attention to how to change colours and follow the graph.
More Baby Blanket Pattern Ideas