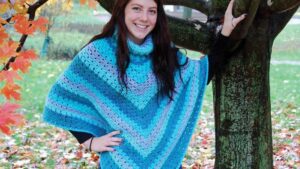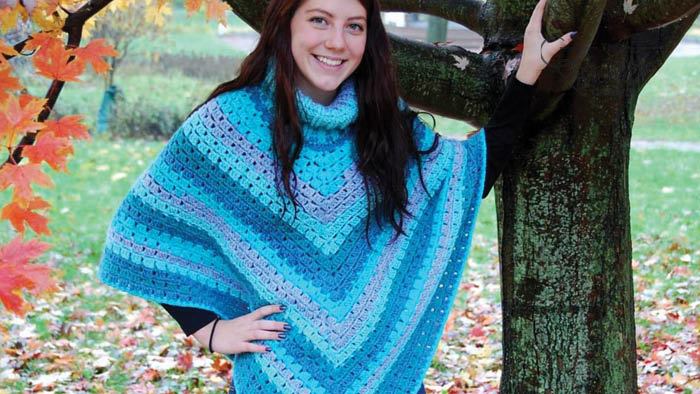 Self-striping yarn is fun and patterns can be intriguing on how it will turn out. Caron Cakes are examples of this type of yarn.
The Modern Granny Winter Poncho shown here is a design by Jeanne. Self-striping yarn is different from variegated as the lengths of colours are significant allowing for large sections of solid colours before the switch over.
Below are examples of projects using self-striping yarn.
Self-Striping Yarn
---
Other Colours You Can Search By