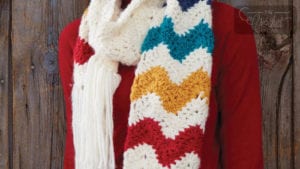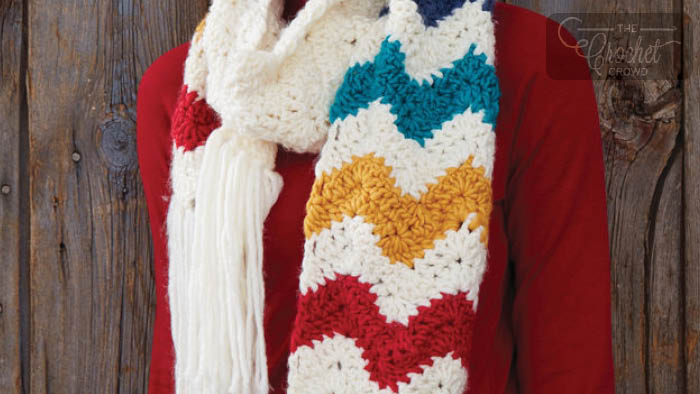 Crochet Mountain Peaks Scarf
The Crochet Mountains Peak Scarf is a 1-row repeat. If you can remember 1 simple row, you can pretty much do this. This colouring reminds me of Canada a lot as it's similar to the Hudson Bay Trading Company. Canadians would most likely recognize this colouring.
The scarf has two peaks with two partial valleys and 1 full valley in the middle. It's pretty easy to remember.
I can help you get started. I have added an extra tutorial on how to change out yarn in rows if need that extra help too.


More Pattern Ideas
Tutorial
More Wave Tutorials
More Wave Ideas, Many With Tutorials