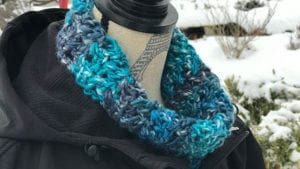 Crochet Snug Cowl
My favourite hats and cowls usually have a mix of Acrylic and Wool together. I get that some people are allergic to wool, I'm not. Living in the north, winter needs that extra warmth and wool is the way to do it.


Bernat Twisted Yarn has playful and suitable colours of the winter season. It is available exclusively at Walmart only. I picked it up at my local Walmart here in Canada.
I decided to make a cowl that isn't so big. Something to slide over my head but also be mindful to close in the gaps around my neck. The model in the photo isn't a true representation of a neck size. For me, this fits comfortably around my neck to help seal off the draft at the top of my coat. The cowl is 21" long by 8" wide. It's slip stitched together at the end to form the complete circle. The colour changes you see are coming directly out of the ball that way.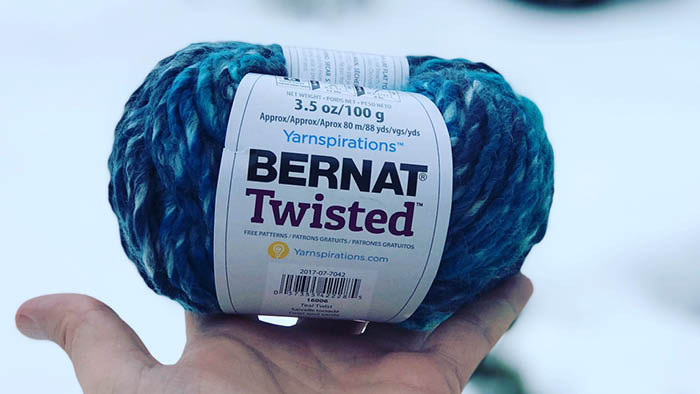 Free Pattern: Crochet Snug Cowl PDF
Demonstration of the Criss Cross Over
The pictures below are found in the downloadable PDF as well.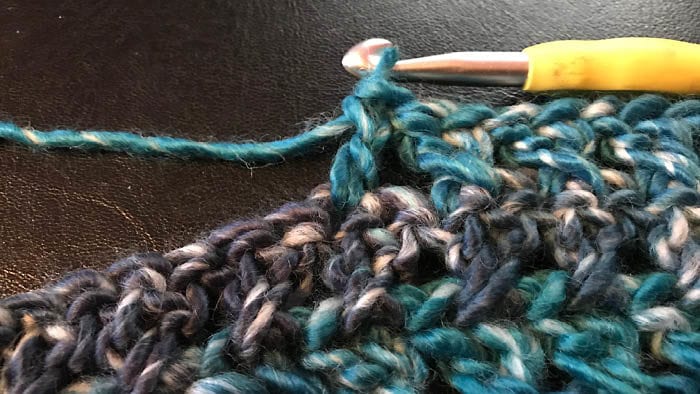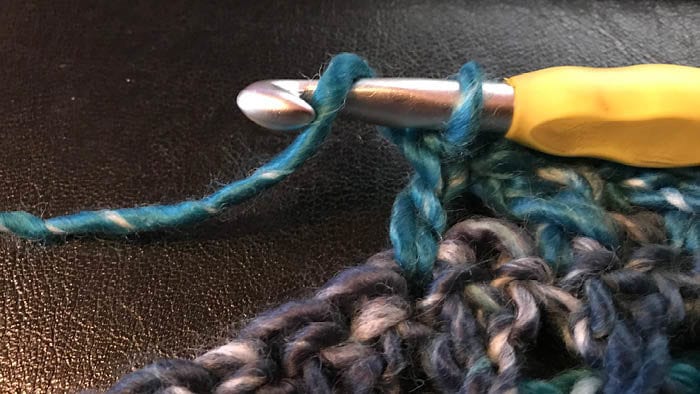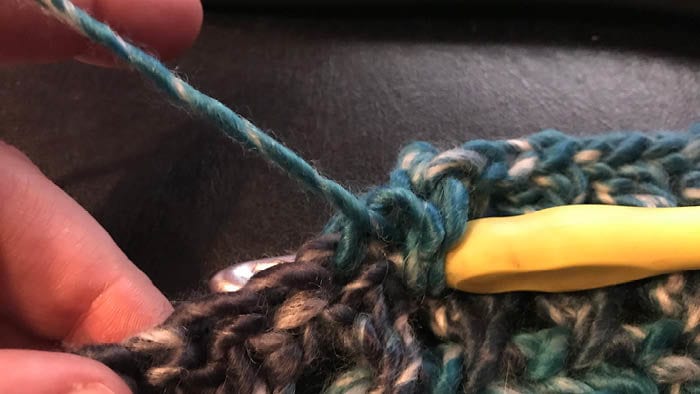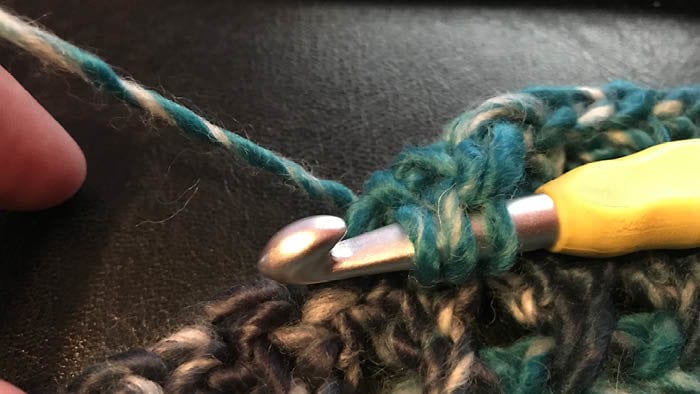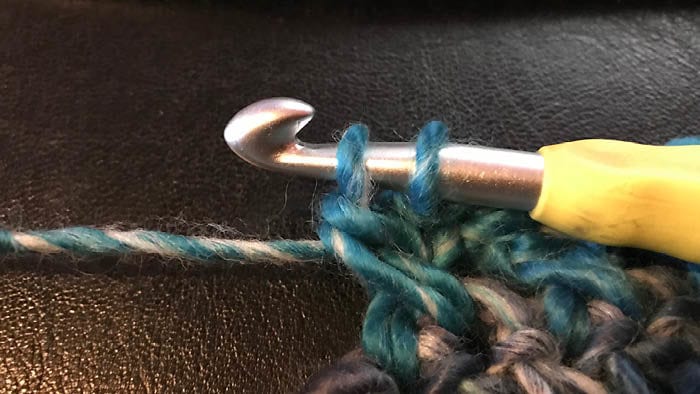 More Cowl Ideas