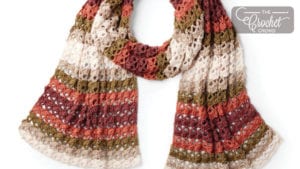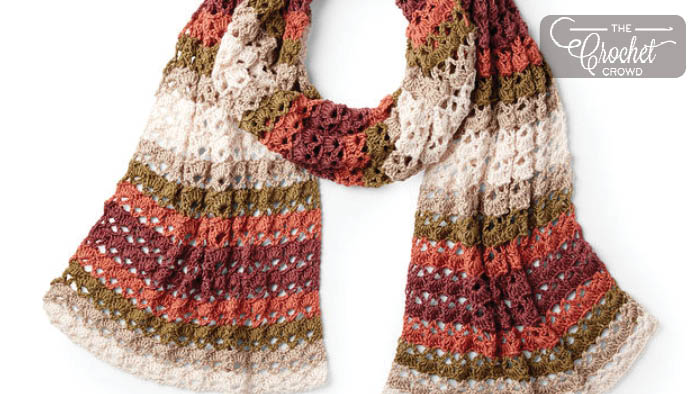 Crochet Striping Shells Shawl
The Crochet Striping Shells Shawl is a very simple repeat of two rows. The Caron x Pantone Bamboo is precisely coloured and strategically placed within the shawl for really elegant looks.
To change the look, you simply can change the colours that are suggested to something more your flavour. I would suggest staying within the pattern repeat it is saying so you don't run out of any particular colours too early.


More Ideas
Caron x Pantone Bamboo is extremely soft and has a beautiful drape as you walk or stand. It will flow with you.
Tutorial
More Shawl Ideas