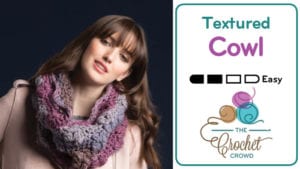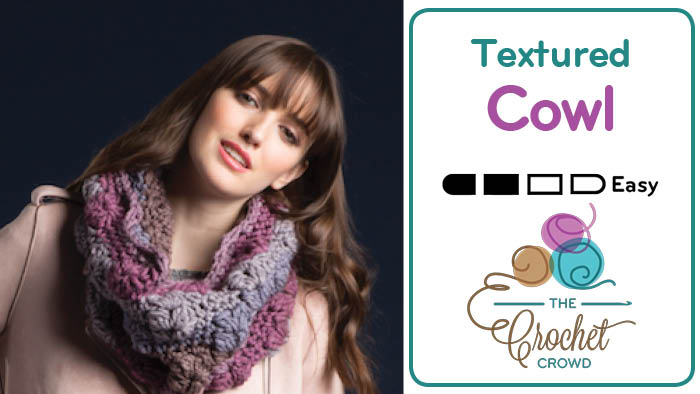 Crochet Textured Cowl + Tutorial
If you are looking for an easy to follow crochet cowl, try the Textured Cowl. This is an easy to follow pattern using puff stitches that change their alignment every few rounds.
Using Caron Tea Cakes, the pattern appears rich and fabulous. Perfect winter accessory with a fashion in mind for looking your best.
Patterns
Michaels has a Canadian and USA site. For Canadians, please use the Canadian Link. For the USA and International Crocheters, please use the other.
At this time, the Canadian Site doesn't have this pattern ready yet. I will update this article once the Canadian Site is ready. Canadians will either have to change their settings to the USA on Michaels.com or just wait. This is beyond the control of The Crochet Crowd.
Crochet Texture Cowl - Canadian Link 
Crochet Texture Cowl - USA / International Link
More Pattern Suggestions
Tutorial
Crochet Cowl Pattern Ideas