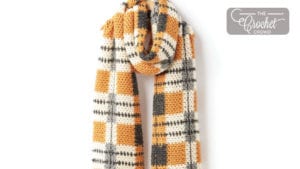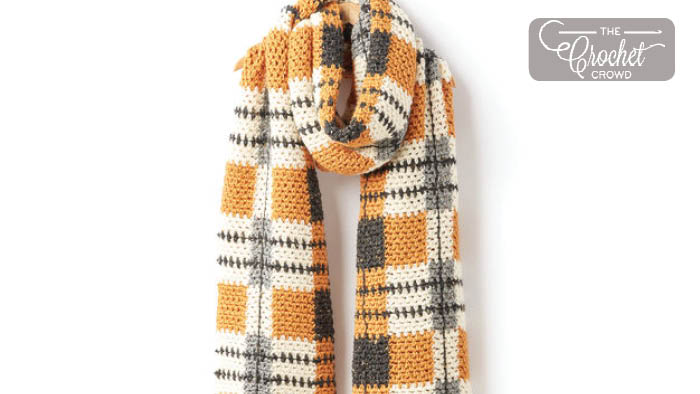 Crochet Tartan Super Scarf
Introducing the Crochet Tartan Scarf. For Fall / Winter 2016, it's all about Super Scarves. In fashion, this season is oversized scarves that are designed with massive lengths. Clearly, this is for those who are looking to make a fashion statement with their wardrobes.
This super scarf is really neat. You can learn how to do Tartan Looks for scarves but use the knowledge to make Tartan looking Afghans.
It's completed, somewhat, like a graphghan for the colouring with layers added on. A visual diagram key and showing you how to overlay the one vertical line after the project is completed.
The fringe is added on afterwards. It is  crocheted in Patons Shetland Chunky and Shetland Chunky Tweeds
Included in the video below are ways to wear this scarf.


Tutorial
9 Ways to Wear a Super Scarf
More Scarf Patterns