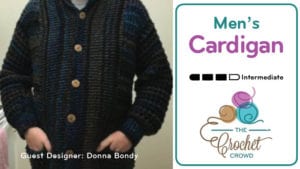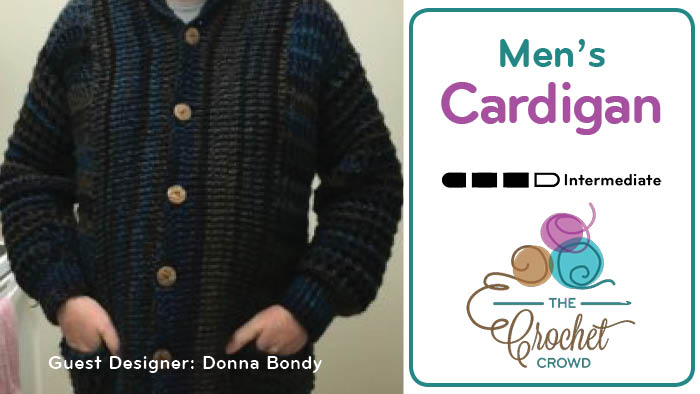 Crochet Waffle Post Men's Cardigan
Hook up my Crochet Waffle Post Men's Cardigan for all the men in your life and keep them nice and warm this winter!  Out of all my designs I have ever done, I have to say this is my favourite.  I made this cardigan for my Uncle Richard to help keep him warm in his new home in southwestern Ontario.  He always feels a little chilly, so he usually wears a cardigan.  Of course any cardigan he wears absolutely has to have pockets, so for the very first time in my life, I designed an article of clothing with pockets!
While I was designing and crocheting this amazing cardigan, my husband constantly wanted to keep trying it on "to make sure it will fit" — and my husband normally is not a cardigan wearer.  (He is actually the model in the picture.)  We both fell in love with this cardigan and had a hard time packaging it up when it was finished to send off to my Uncle.  I will definitely be making one for my husband in the future, and probably even one for myself!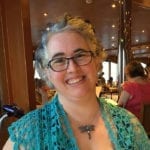 The waffle and front post stitches work very well with the Loops and Threads Barcelona yarn, almost as if they were made for each other.  Both the colours and the stitch work stand out without one overpowering the other.   The pattern is written for a L/XL, but I have included how to make an XXL/XXXL size on my Ravelry page. I hope you enjoy making this cardigan as much as I have!  Until you see me next time here on the Crochet Crowd, you can find me on Ravelry as The Crochet Ninja.