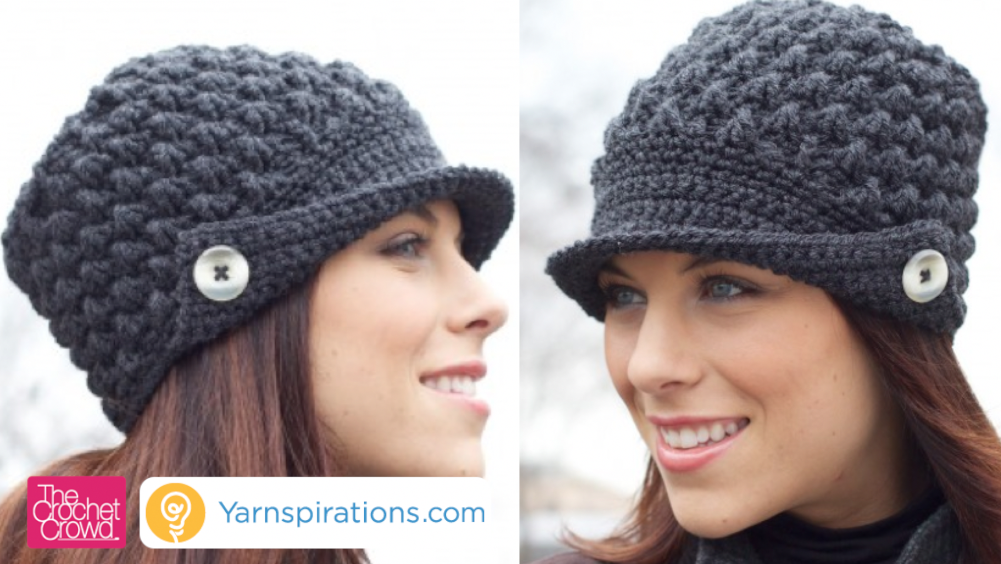 Crochet Women's Peaked Hat + Tutorial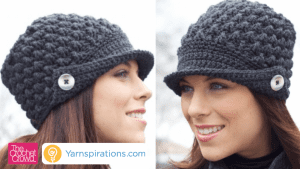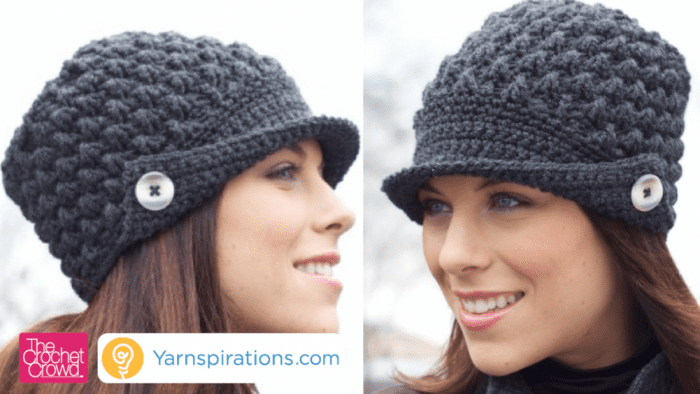 Learn to Crochet this Women's Peaked Hat
Crochet this hat called the Women's Peaked Hat. It's a vintage design with a flair to the brim using a button to fold up the brim on the sides.
This pattern has a unique and fun easy stitch and will challenge you as well. It's a great project for something stylish for yourself or even something for charity giving.
The suggested yarn is  Patons Canadiana.
This hat can end up being too small if your tension is tight. I have a solution for you though.
Increasing the Size – NOT IN PATTERN
Some crocheters are experiencing a sizing issue. If your hat is appearing too small by the time you finish round 8. I am going to give you two additional rounds to follow to increase the diameter of the hat by 2″.
My advice will put 4 DC's between each spoke instead of just 3. It will make a significant difference.
ROUND 9 – Ch 2, *1 dcfp around next dcfp. 1 DC into the next 3 dc, 1 dcfp, 2 dc into next dc and then 1 dc into the next 2. Repeat from * AROUND
Round 10 – Ch 2, *1 dcfp around next dcfp. 2 DC into the next dc, 1 dc into the next 2 dc, 1 dcfp, 1 dc into next 4 dc. Repeat from * AROUND
Once you get this done…resume the pattern as normal starting at Round 9 as per the pattern.
Video Tutorial