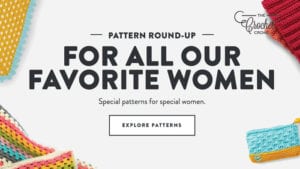 56 Crochet and Knit for Women Patterns
We've pulled together 56 crochet and knit ideas that are iconic for women. However, every woman has their own personal taste of styling and what they like. So it's your job to determine what tickles their fancy.
The Maker Pillow is really awesome but you could replace the word Maker and use Mom too.


In the ideas of sewing projects too. Such as cosmetic bags, bookmarks and pouches. Like who doesn't need a poodle pouch! Did you know my trucker handle name was "Pink Poodle"! Totally appropriate eh!
More Ideas
More Hugs and Kisses