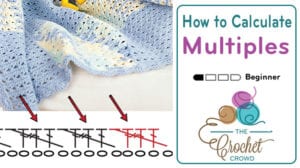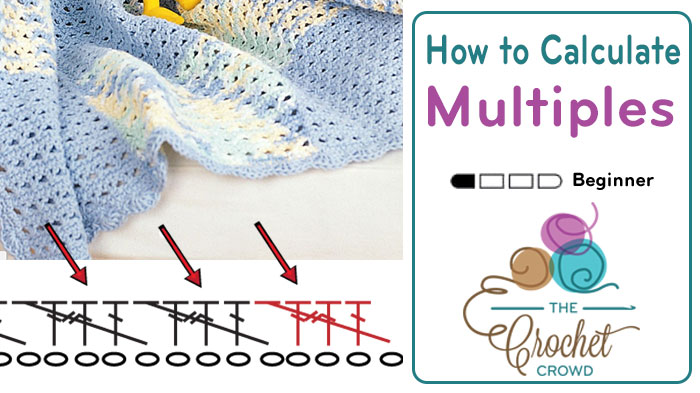 How to Figure out the Multiples of a Crochet Pattern
When people email us or leave message on the Facebook walls to ask about multiples, this are the steps we take behind the scenes to calculate the repeats in a pattern.
We take the written instructions and convert it to a stitch diagram so we can see the stitches and physically count them. Then, we break down the diagram into seeing what is repeating and calculate the number of stitches left over. This will give us the multiples.
More Ideas to Consider
The tutorial will show you how we take one pattern and make it to a stitch diagram. Notice, we work backwards from the repeating row to fill in the information as we go across. We literally put the stitch diagram together going backwards from the repeat row and assemble what the rows before it will look like after.
The tutorial will walk you through the steps. The goal for us to show you this is to calm down our email in asking for us to calculate the multiples. This is something you can do for yourself and once you understand how it's done, you can pretty much do any pattern to change the sizes.
The way we do it requires you to know how to read a stitch diagram and draw the symbols. If you have no desire to learn how to read the stitch diagrams or draw the symbols, this method will not work for you. I don't know if any other way to do it without drawing out the stitches to count. You may know a better way if that is something you want to avoid doing. We leave that in your hands.
Tutorial
How to Read and Write Crochet Diagrams
If you are unsure on how to read or write diagrams. Here's a full tutorial on the process so you can begin to use crochet diagrams as a learning resource.