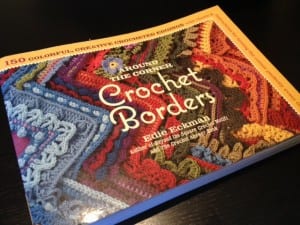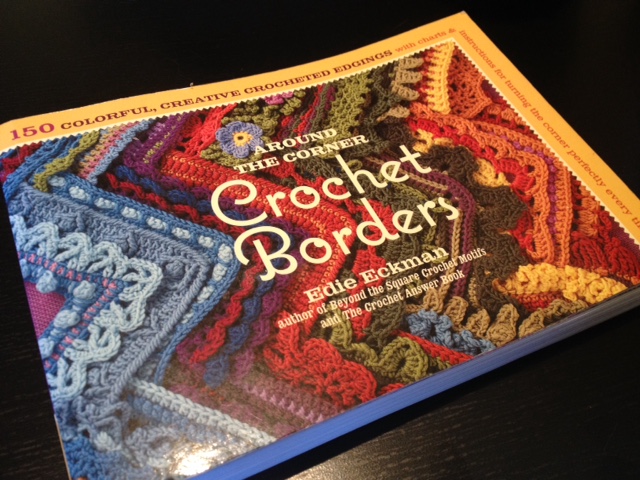 Around The Corner Crochet Borders
Have you heard about the Around The Corner Crochet Borders Book by Edie Eckman? No... Let me tell you straight up my crochet friends, this is a MUST HAVE book for your resource library.
Firstly, let me tell you this is not a paid advertisement. I hold this book as one of my top 10 of all crochet books that a crocheter should have in the library. I tend never to loose this book in my heap of a crafting centre here on at home because it's a great referral resource and I have it handy.
More Border Ideas
I've never met Eddie but know she is a knitter and crocheter and definitely an expert at both.
Why Do I Love this Book?
Firstly, this book has 150 different borders to apply to afghans. I have an afghan and I am looking for a fun unique border to apply to it. How do I know which border to use? Simply my friends!
Eddie provides in the book what the multiple counts are for the border. So for example, say you have an afghan that is in divisible by 3. Your afghan may be 99 stitches long by 66 in the width. You simply thumb through the book and find borders that match the stitch counts.
If you had an afghan that was 100 stitches long by 80 stitches wide. You could use different options such as:
Any Stitch Multiples. Means you don't need to worry about the multiples at all.
You could use Stitch Multiples of 2.
You could use Stitch multiples of 4.
Are you catching my drift here?
I think to myself, it's border time. "What would Edie do?"
The book is inspiration overload. I find myself looking at the borders and determining if I want to invest time into fancy stitch work or keep it simple. It love having that choice and this book being a guide to let me make those decisions.
This book cost me about $20 CDN a few years ago. It was released in 2010 and I think is a timeless book for inspirational ideas. ISBN: 978-1-60342-538-4. You can find it on Amazon as well.
For those who have this book. I would love for you to leave a comment here on what you think of this book.
More Crochet Border Ideas
No post was found with your current grid settings. You should verify if you have posts inside the current selected post type(s) and if the meta key filter is not too much restrictive.