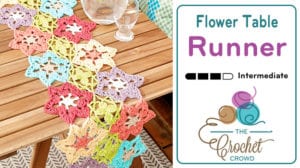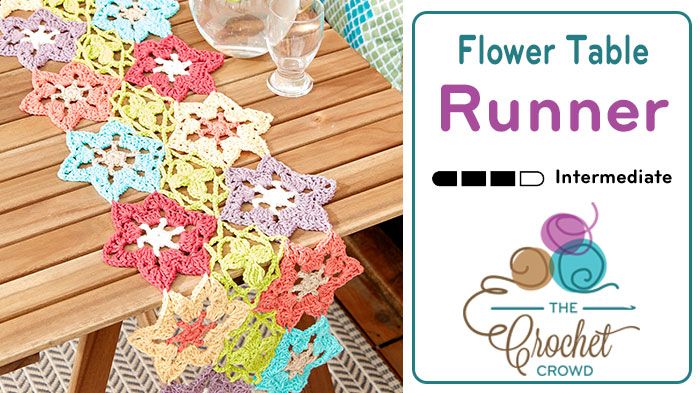 Flower Power Crochet Table Runner
Introducing the Crochet Flower Power Crochet Table Runner by Yarnspirations. This runner is intended to not only decorate your space but can also bring warmth and calm ambiance to your living quarters.
The runner can be made as long or as wide as needed. There are two different motifs used. The project is a Join As You Go concept. So you will start with one complete motif and then all other motifs start joining as you complete the final round.
So you will need to plan your colours in advance. I would highly recommend Lily Sugar'n Cream or Bernat Handicrafter. If you need to wash your runner, cotton is the best for this.
As an added precaution to colour safe your runner, I would recommend you treat your runner to a salt and vinegar bath after you are completed to lock in the vibrance for life.
Click here to learn how to make the solution. The project should soak for about 30 minutes to lock in these colours. Here's an article for the recipe and procedure.
Have fun and enjoy it.


Pattern Suggestions
Tutorial
Crochet Kitchen Pattern Ideas