Hooded Scarves & Cowls
I'm been seeing in our group and on the Facebook wall lately requests for people looking for patterns for hooded scarves and cowls.  I love them personally as I am not really a hat person.  Not that I have great hair, but I prefer a looser hood to keep my head warm in the winter.  Some of my jackets have hoods already attached, but most of them do not, so I like making these to match my winter coats.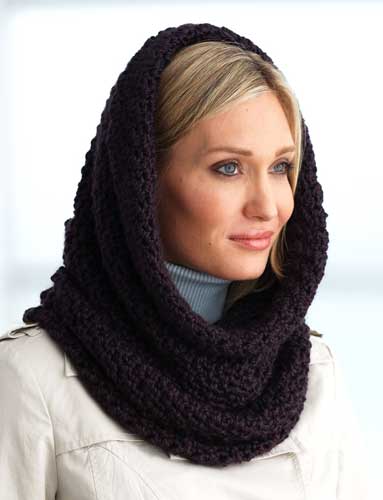 Harlequin Hoodie has an easy granny stitch look which makes the color options endless.
Cheshire Cat Hoodie you just have to see this fun hoodie, instructions and video.
Hooded Blanket Wrap will be perfect for the outdoor sporting events.
Coraline in Minden is an awesome oversized, cowl wrap with a beautiful hood.
Hooded Cowl is simple and quick and lovely made in Alpaca.
Keep Me Warm Hooded Scarf works up quick and and sure to keep you warm.
Hooded Crochet Cowl offers 2 sizes so you can have matching mommy and child hoods.
Hooded Infinity Scarf will work up quick with bulky yarn and a Q hook.
Mother-Hood looks wicked warm for the coldest part of the winter.
Quick Cozy Scoodie w/ Hand Warms ok, what could be better than a hood, scarf and hand warmers all in one!
I'll Be Your Momma Bear Hooded Scarf is super cute with ears on the hoodie.
Oversized Hooded Cowl where bulky is in style.
Elizabeth's Tulips Cowl and Hood for kids.
Green Turtle Shell Hoodie for kids.
Hooded Mom and Daughter Cowl that's thick and quick.
Winter Branches Hood really exquisite.
Big Red Crochet Hoodie that reminds me of top of Little Red Riding Hood's cape.
Crochet Cabled Hoodie that has cables with the design. As seen in featured photo.
Crochet Happy Hoodie for kids.
More Crochet Collections to Enjoy