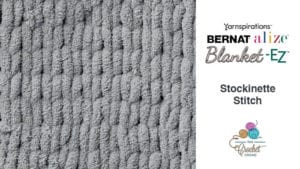 Stockinette Stitch with Bernat Alize Blanket EZ Yarn
The Stockinette Stitch is possible with the Bernat Alize Blanket EZ yarn. It will probably be one of the most common stitches we will see using this yarn. If you favour the stitch to only work from back to front with pulling the loops through, you will end up with the stockinette stitch.
The loops are a generous size and this stitch will look amazing. Due to the loops, it will create a fabulous finished appearance.
Pattern Suggestions
Where to Find Bernat Alize Blanket EZ
Bernat Alize Blanket EZ is available at all participating JOANN Fabrics & Crafts stores across the USA. This yarn will be available on JOANN.com. Keep in mind, that JOANN only ships to the United States. Click here to Find A Store Near You. See JOANN's website for more information on store hours and terms of service for online ordering and shipping.

Tutorial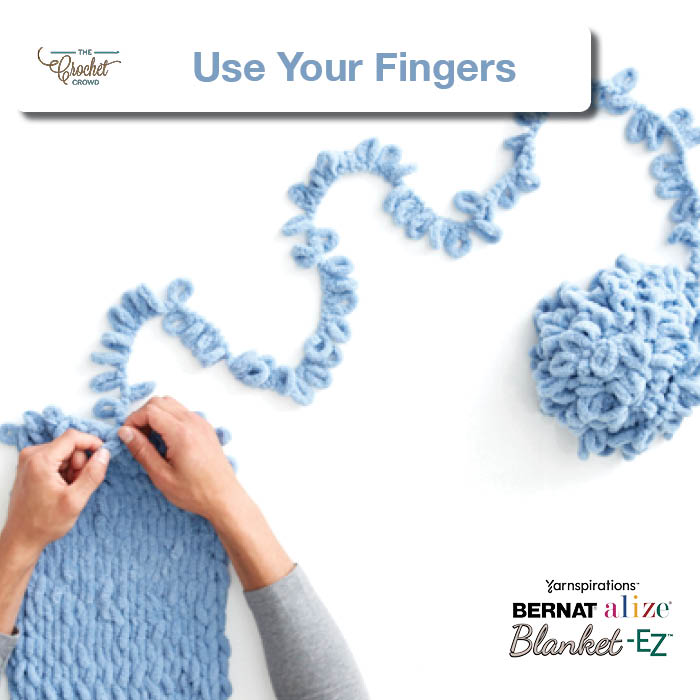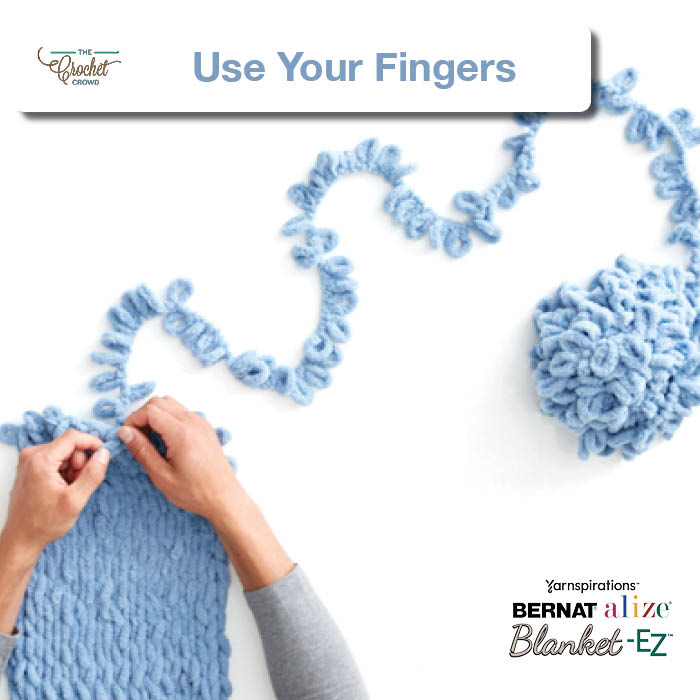 More Bernat Alize Blanket EZ Ideas
Bernat Alize Blanket EZ" data-style="grid" data-row="1" data-layout="vertical" data-rtl="" data-fitrows="" data-filtercomb="" data-filterlogic="OR" data-filterload ="" data-sortbyload ="" data-orderload ="false" data-fullwidth="" data-fullheight="null" data-gutters="[[320,5],[480,5],[768,10],[980,10],[1200,10],[9999,10]]" data-slider='{"itemNav":"null","swingSpeed":0.1,"cycleBy":"null","cycle":5000,"startAt":1}' data-ratio="1.78" data-cols="[[320,1],[480,2],[768,3],[980,4],[1200,4],[9999,5]]" data-rows="[[320,200],[480,200],[768,220],[980,220],[1200,240],[9999,240]]" data-animation='{"name":"Fade in","visible":"","hidden":""}' data-transition="700ms" data-ajaxmethod="load_more" data-ajaxdelay="100" data-preloader="1" data-itemdelay="100" data-gallery="" data-ajax="">