What's for lunch? How about a bacon, spinach and tomato sandwich? Quickly make sandwiches to fill your stomach.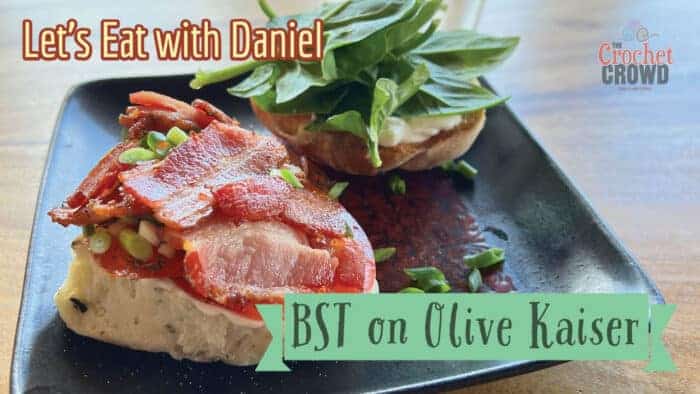 Daniel always prepares the meals ahead of time thinking about the meals as he shops. He enjoys going to the local market called the Wolfville Farmer's Market. All of the ingredients he uses can be purchased there, but he has his favourite locations for other things too.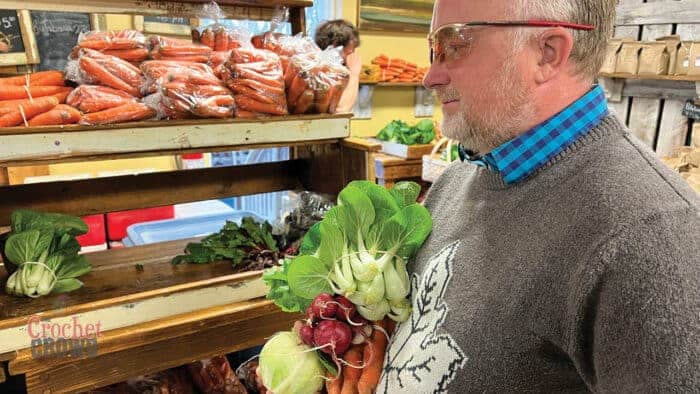 It's all about the bread choices. I'm unsure how the local person can make and keep so many breads fresh. Messy Buns Bakery at the local market is our favourite one. The prices are fantastic. He usually chooses an assorted bread choice each week. It's rarely ever the same.
This week, he selected the Olive Kaiser Buns to make sandwiches with. He chose other bread for other meals too.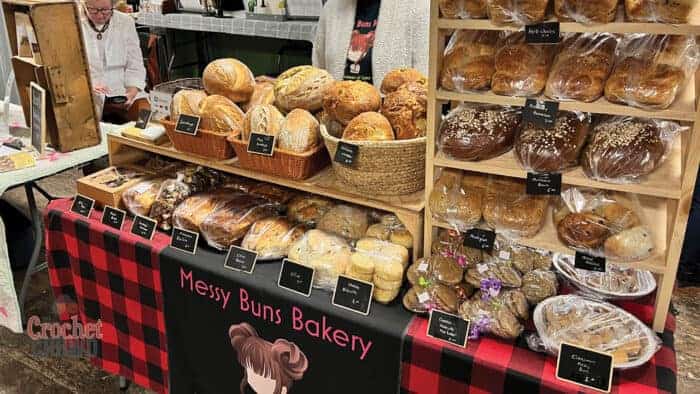 He's ready to start making his lunch with bacon purchased from the local butcher called Canning Village Meat Market.
For the spread, Daniel has been using Earth Island Vegenaise. We've not used mayonnaise at home for years. We go through quite a bit of it for his meals. He insists it's a better choice. I will trust him on it.
Daniel keeps a probably ridiculous amount of bacon on hand. He chopped a bit up from his meat drawer, from salads to having bacon and egg breakfasts or more. He's only cooking for two people, so he's rationing the serving to go longer instead of being too much of one thing to force another purchase sooner.
He adds nothing to the pan and lets the meat cook within itself. Notice the dawg hair in the pan; it goes in every dish! haha We cannot escape it.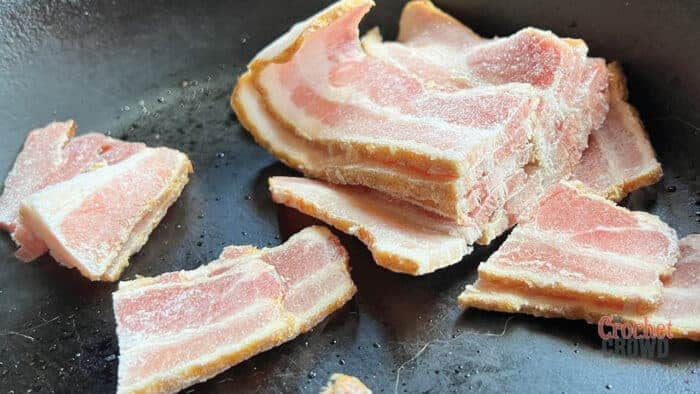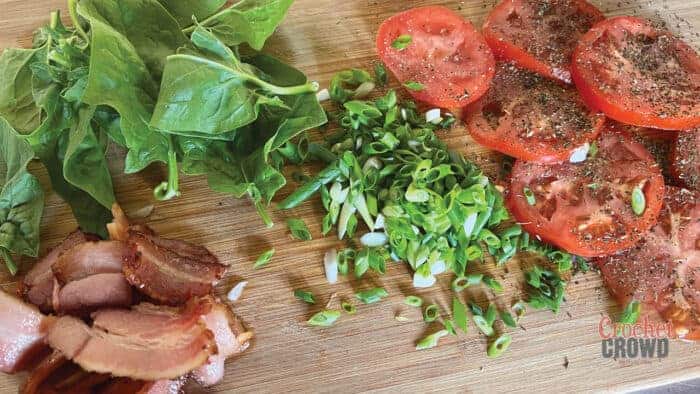 While the bacon is frying up. He cuts up a tomato, 2 green onions, and chops some spinach.
The tomato is sprinkled with Summery Savoury Seasoning, salt and pepper. He has cut the two buns and toasted them in the toaster.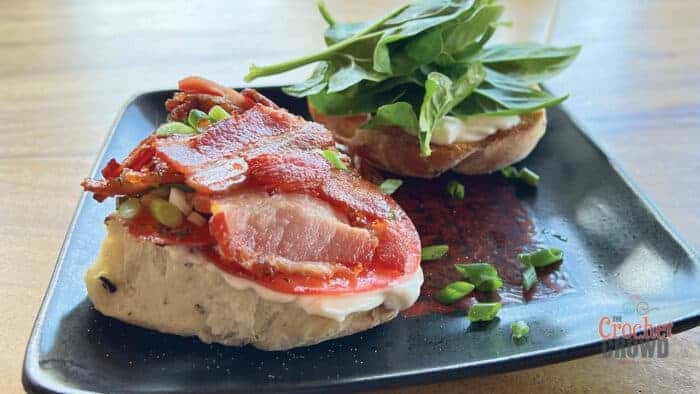 He spreads a generous helping of Earth Island Vegenaise and layers the ingredients. I'm not a big fan of too many tomatoes on my food, so he will load his up with more tomatoes than mine.
Water for Most Meals
We used to drink a lot of Orange Juice practically for every meal. About four years ago, we did a full stop on orange juice. We found we couldn't afford to drink it in the quantities we had been. We drank Tropicana at four bottles a week at $7.50 per bottle, which was $30 just in juice. While I enjoy Coca-Cola, orange juice has a ton of sugars added to it, as well as natural sugars. We felt it was partially responsible for packing on extra body weight.
We have a tall glass of water pretty much for most meals. We may have the occasional glass of wine for supper, but it's rare. Drinking filtered tap water cuts our grocery budget down. Daniel has an intense dispassion for bottled water in the waste and will only have it if necessary.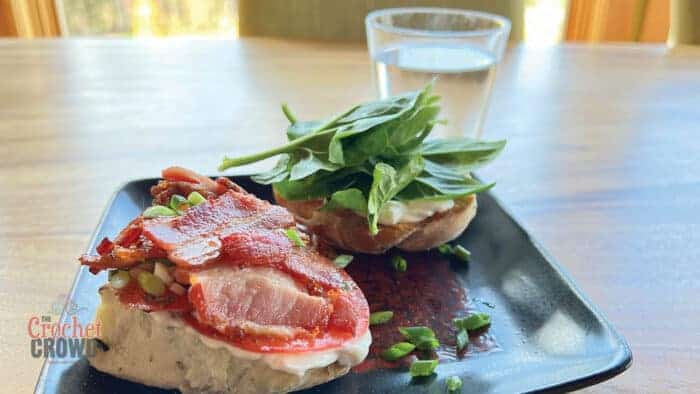 While the meal seems like a lot of work, it probably took Daniel about 20 minutes to make.