Planning for more than one dinner or lunch is vital for a working family. Doing the prep work at one time can span several meals. Mixed with two different salsas. I've included recipes that can inspire your next meal below.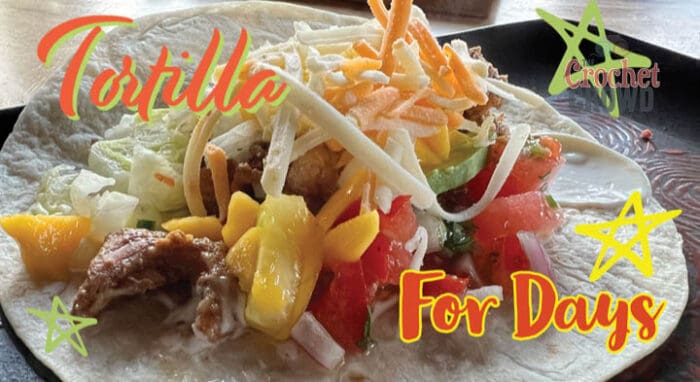 Meat Preparation
Daniel prepared the pork in the morning and let it marinate until the late afternoon before cooking. He did a Pork Carnitas (Mexican Pulled Pork). He cooked it in the oven the afternoon of making the finished tortillas. He followed a recipe and made it Tacos Al Pastor Style.
Salsas
Daniel made two salsas that were individually put onto the tortillas. The Pico De Gallo was made. You can see the vibrant tomatoes. He doesn't do it in a bowl but on the cutting board that will be used for serving at the table.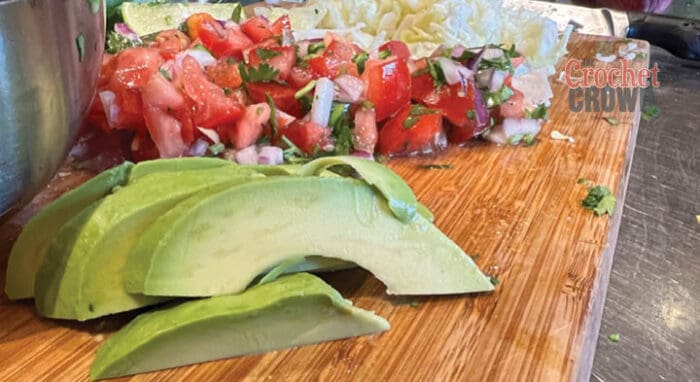 Daniel also made Pineapple Mango Salsa in the bowl on the cutting board. You can find this recipe here at Easy Pineapple Mango Salsa Recipe.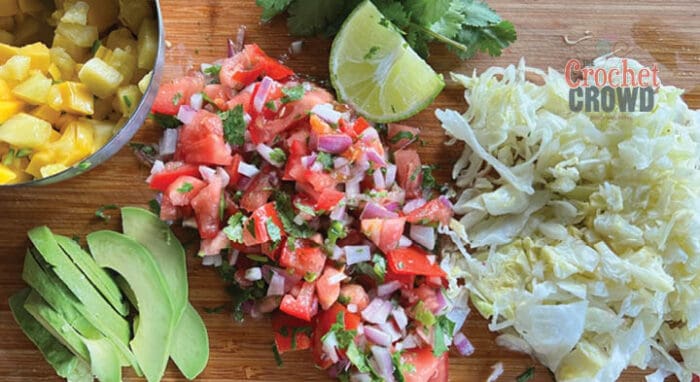 Daniel added avocado, lettuce, freshly squeezed lime on top of the lettuce and Pico De Gallo. On the side dishes, he had a President's Choice Tex Mex Cheese and President's Choice Plant-Based Sour Cream.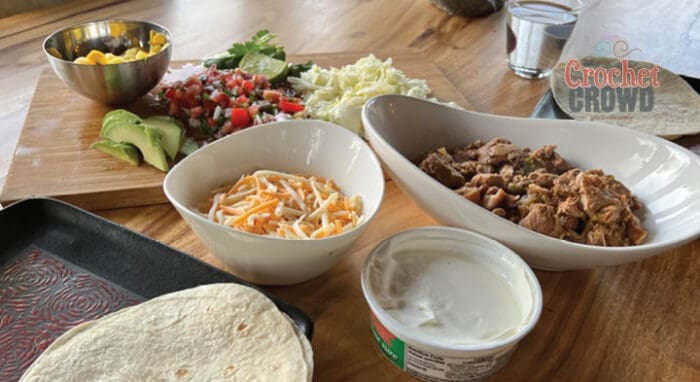 During this meal, we each made three, six inch tortillas. We were light on the meat and had more in the roaster for another 2 meals. The next meal could be a tortilla to use up the leftover Tortilla bread, and after that, could be done a tossed Mexican dish. Daniel is pretty fast at making Salsa, so he didn't make extra the next batches of Salsa will be freshly cut but you could make it ahead of time.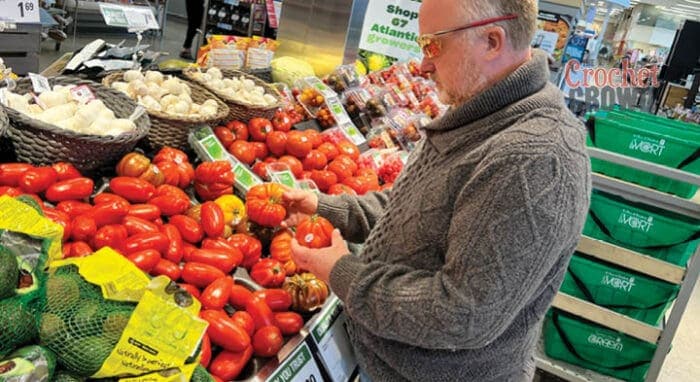 Find Out Where Daniel Gets Some Stuff
Most of the spices, nuts and other things, like flour, are ordered online as they are hard to find locally. Find out here where most of his ingredients come from.