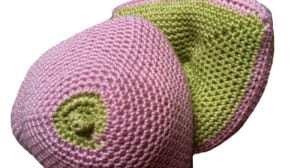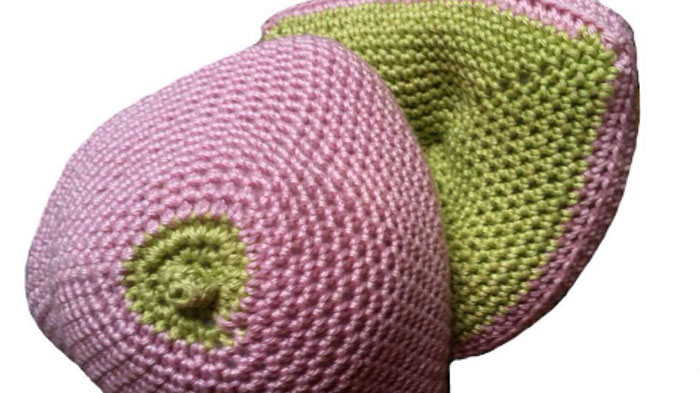 Awesome Breastforms
Awesome Breastforms is an organization where crocheters and knitters come together to hand make prosthetic breast forms for women who have had a mastectomy or lumpectomy surgery.
Speaking bluntly, I know first hand there is a need for this. I was stopped in a store one day and a lady was pretty upset. She had a prosthetic pattern in her hand and wanted to know the right yarn to be able to match her existing breast. You see, she had to have one removed.
The advantage of a handmade cotton prosthetic is that they are cooler, lighter and more comfortable to wear.
Awesome Breastforms Organization is wanting to help put back the curves in women's bodies that have been taken away.
The Breast Forms are Free & Made by Volunteers
Volunteers from around the globe can get involved to help make the breast form prosthetic. Volunteers are given free patterns to follow to match the sizes they need to achieve. The volunteer then pays for the shipping to get their finished prosthetic to a woman in need.
This is a complete volunteer organization where the organization will not accept monetary compensation.
This is a 'see a need, fill a need' humanitarian effort.

Ordering Breastforms
You can order your own prosthetic if you need it. You have choices such as skin tone and sizing. You can order just one or a matching pair should you need two. Awesome Breastforms will review your order and match up a volunteer to crochet or knit your prosthetic.
See A Need Fill A Need
I would safely assume that most of the knitters and crocheters are women. It is women, helping women.
Should you feel compelled to volunteer and/or would like to request a prosthetic, you can do so confidentially through the Awesome Breastform Website.
You can join their Facebook Page to see reviews and more but please use their website to contact them to be a volunteer.
As Awesome Breastforms says, "We give you back your curves!"
Please note that The Crochet Crowd loves this form of charity but is not involved in anyway to the organization. All communications and more should be dealt with by the organization directly.