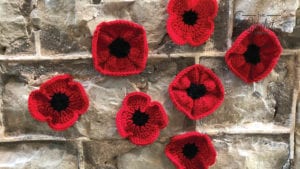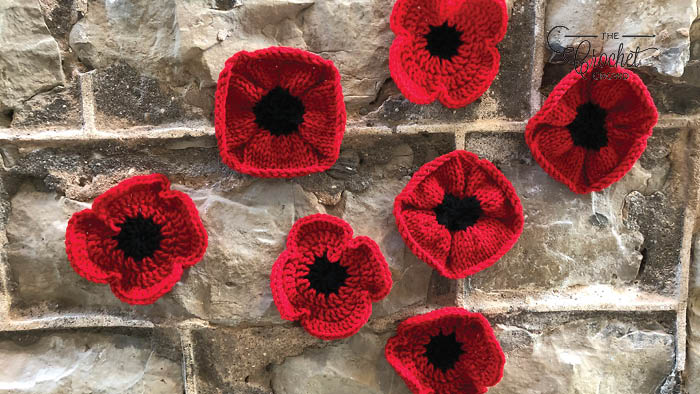 The Poppy Project Museum Call to Action
The Poppy Project is a collaboration between the community art project by the Niagara Falls History Museum with the assistance of the Stick'n Needles Guild. Located in Niagara Falls, Ontario Canada.
They are creating a large scale installation of knit and crochet poppies to drape over the exterior of the museum for Remembrance Day for 2020.
They are doing a call to action to enthusiastic crocheters and knitters, just like to help contribute some poppies for this installation. Currently, the museum is closed due to COVID-19 but asking crocheters and knitters to spend some time making a few poppies. They are asking you hold onto your poppies until the museum re-opens. You can either drop them off or send them by mail.
The goal is 2500 poppies for this exhibit and needed by September.
Send by Mail
City of Niagara Falls
c/o Niagara Falls Museums – Poppy Project
4310 Queen Street
Niagara Falls, ON
Canada L2E 6X5
There are two patterns, one for knitters and one for crocheters. Please use the recommended patterns. Using Cherry Red or bright red with black yarn. They are asking you to leave in the tails to be 10″ long so they can tie it to the draping. So no tail ends to weave in. You're lucky. The knitting design is compliments of Susan Simms and the crochet design is by Hania Wojtowicz.
The free patterns have been provided in the link INFO button below.

This project is sponsored by Yarnspirations. The Crochet Crowd is not involved in this project in the coordination. If you have any questions pertaining to this exhibit, be sure to contact The Poppy Project.
More Ideas
Tutorial
More Yarn Artistry Ideas